OnePlus One unboxing with size comparison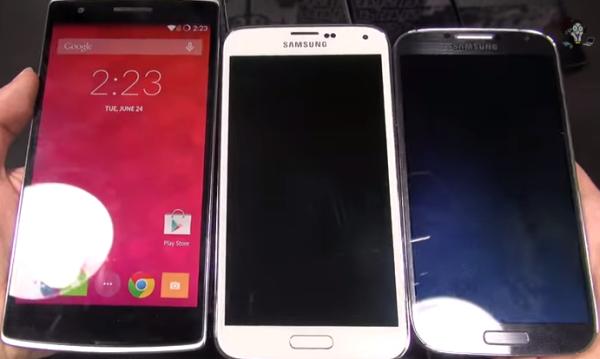 The Android smartphone market is filled with a number of exciting flagship devices from a huge variety of manufacturers, but recently we have had a new player join the party and today we have an OnePlus One unboxing that includes a size comparison with a number of rival handsets.
Since it was officially announced the OnePlus One has grabbed a lot of attention in the Android world due to its high specifications and low off contract asking price. We have already seen positive reviews of the device along with an in depth comparison against the Oppo Find 7a.
Today we have an unboxing YouTube video of the device that also sizes up the OnePlus One against a number of other flagship handsets. The device isn't that easy to come by but the charger comes in a separate box from the phone with the packaging quite stylish.
The variant of the handset in this video is the Sandstone Black 64GB model which feels nice in the hand once taken out of the box. It is felt that the SIM ejection tool that comes in its own little case will be harder to lose and a nice added touch and the only other thing inside the box is a nice looking USB charging cable.
The handset feels very well built and sturdy although it is a large device and we then get a quick rundown of the OnePlus One specs. The display is liked and preferred over the HTC One M8 while the handset is placed next to both versions of the Oppo Find 7.
We get to see how the designs compare with the three handsets such as speaker placement, and the fact that the power button is on the right hand side on the OnePlus One is liked, which is on the opposite side of the Oppo Find 7.
The video moves on by comparing the size against the Sony Xperia Z2 before we move onto the LG G3, which also has a 5.5-inch display although the overall size of the LG is smaller than the OnePlus One.
We then get to see the handset alongside the Samsung Galaxy S5 and the Galaxy S4 but check out the full video and tell us if you have been thinking of getting the OnePlus One.