Samsung Galaxy S5 Mini release touted for July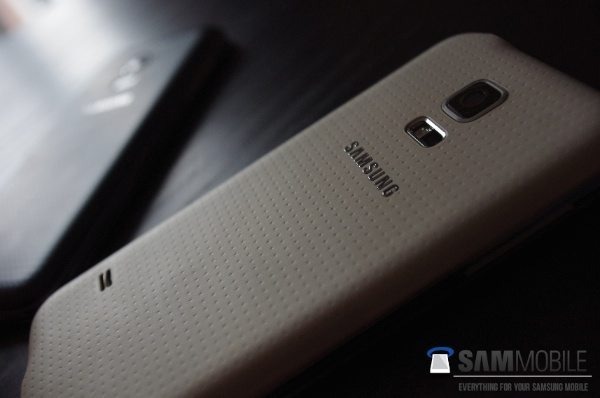 Although a Samsung Galaxy S5 Mini has not been announced we've been seeing plenty of evidence that it's on the way over the last few weeks and months. We've reported on leaked specs, images and more but up to now we hadn't seen any indications of when it would launch. Now a Samsung Galaxy S5 Mini release timeframe has been touted.
Signs of the Galaxy S5 Mini have been increasing over recent weeks and in May we saw a leaked image from a Samsung web page that was purported to be of the phone. Shortly afterwards we saw leaked specs from a benchmark spot, and then following this some model numbers turned up that suggested there would be a dual SIM S5 Mini as well as a single SIM version.
More recently we shared another possible image spot and further details of specs. Now sources to SamMobile have given some further information about the S5 Mini and say that the smartphone will become available in regions worldwide from mid-July. While this isn't official news from Samsung it does look plausible as SamMobile very often comes up with reliable leaked news.
A release in mid-July makes sense considering that's the time when the Galaxy S4 Mini launched last year. However whereas the S4 Mini was a definite step down from the standard Galaxy S4, that's not thought to be the case with the S5 Mini, which is touted as having many of the features included on the flagship Galaxy S5.
These include dust and water-resistance to IP67 certification standard, a fingerprint scanner, IR Blaster, and also a heart rate sensor. Unofficial specs of the S5 Mini include a 1.4GHz Samsung Exynos 3 Quad processor, a 4.5-inch display with 720p resolution, and 1.5GB of RAM.
Further specs rumored are an 8-megapixel rear camera, 2.1-megapixel front-facing camera, and LTE support, and it will run Android 4.4.2 KitKat skinned with TouchWiz UX. If the S5 Mini really is heading for a mid-July release we expect the device to be made official very shortly, but for now it's a case of wait and see.
Are you waiting for the Samsung Galaxy S5 Mini to hit the shelves? If so, what are your thoughts on the unconfirmed specs and features above?
Source: SamMobile