iOS 8 beta 3 release date in 2 days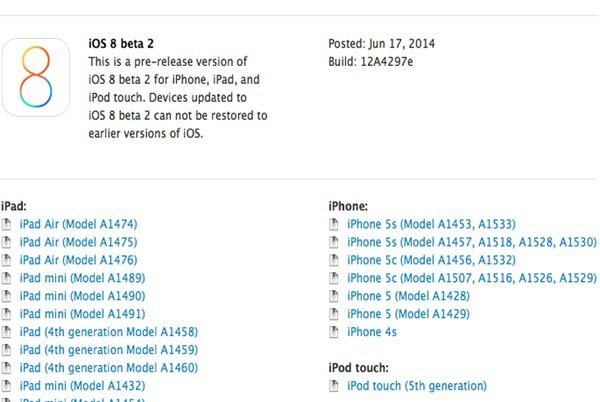 Today, we just want to remind our readers about the iOS 8 beta 3 release date expected in 2 days time on July 8. Some developers might have expected the latest download earlier this week, although it didn't go live with the normal 2 weekly release pattern and instead will be available after 3 weeks.
The above iOS 8 beta 3 date is still speculation following information from insiders. There's one reason you should count on the above timeframe, and this is the fact that the prediction was proven correct when last Tuesday passed without beta 3 making an appearance in the Developer Portal.
What bugs need fixing with iOS 8 beta 3? Apple explained they had over 9 million developers at WWDC 2014 and if you're one of these developers, what do you want to see fixed with the next preview build of iOS? Also, we know there's a lot of public users getting access one way or another to the preview builds and if this is you feel free to list what needs changing before the public release in September.
During our tests we've experienced a lot of crashing and freezing, so it's hoped this will be fixed when using native apps like Photos and Safari.
The screenshot below is from the iOS Dev Center just moments ago that reveals beta 2 is still the current download for iPhone and iPad. We'll be sure to update Phones Review readers when the next update is live in the Dev Center, and of course publish any changes to the release notes.
Earlier today we published details about another update coming to iOS 7 before the next major software upgrade. You can expect to see iOS 7.1.3 during July at some point.
Update: iOS 8 beta 3 is now live a day earlier than we thought.