Nokia Lumia 930 unboxing shows wow factor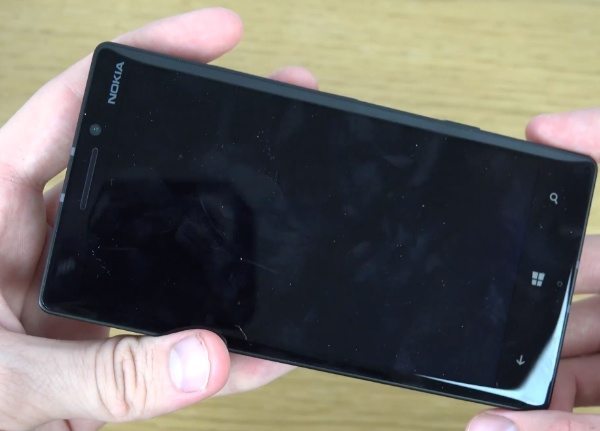 The Lumia 930 smartphone is a notable new addition from Nokia. It was officially unveiled back in April and is slowly making a release to various regions of the world. Yesterday we informed readers of a Lumia 930 release date for the UK, and today we have a video that you might want to check out. It shows a Nokia Lumia 930 unboxing.
The Lumia 930 has some top specs that include a 2.2GHz Snapdragon 800 quad-core processor, Adreno 330 graphics, a 5-inch AMOLED display with resolution of 1920 x 1080 and 441 ppi, 2GB of RAM, and 32GB of internal storage (non-expandable). It has a 2420 mAh battery and runs the Windows Phone 8.1 operating system.
It has an impressive camera set-up including a 20-megapixel rear camera with autofocus, dual-LED flash, Carl Zeiss optics, optical image stabilization and 1080p video capture, as well as a 1.2-megapixel front-facing camera. Connectivity options include 4G, Wi-Fi 802.11 a/b/g/n/ac, Bluetooth 4.0, NFC, and microUSB 2.0.
The YouTube video that you can see below shows an unboxing of the Lumia 930, and this will give you an idea of exactly what to expect if you purchase this phone. It begins with showing the retail packaging, which looks pretty classy, and when the handset is unwrapped you can see that the reviewer's first impression of the phone is that it has the wow factor.
The video goes on to show the other contents of the box, including a charger with a new design, and then goes back to take a better look at the handset itself. This will give you some close-up looks at the phone from different angles, and it has to be said that one of the things most noticeable is that it's pretty thick. Overall it gains a favourable response as far as an initial impression is concerned.
When you've viewed the video below we'd like to hear your thoughts. Are you considering the Nokia Lumia 930 as your next smartphone purchase? What is it about this phone that appeals to you most.