Sony announces Xperia C3, aka "The Selfie Phone"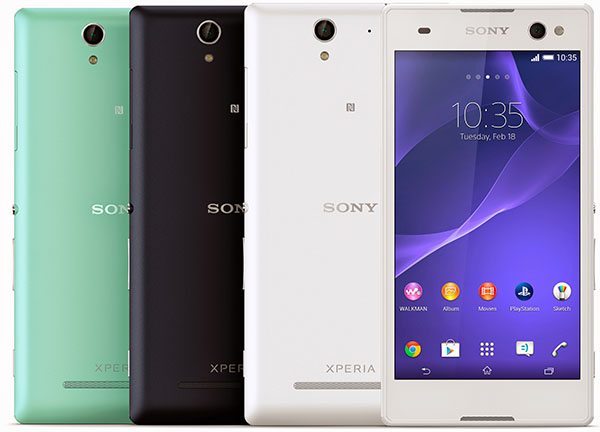 Regardless of how annoying they can be at times, "selfies" are a constantly rising trend of the modern metro-culture, so it's easy to understand why phone manufacturers are embracing the concept, and pushing it to their products. HTC (and later, Nokia) was among the first ones to offer wide angle lens for front-facing cameras, you know, so that the entire group fits within the same shot, and later Huawei trademarked the "groufie" concept, for the same reason why you and all your friends want to be part of that "group selfie".
Now it's Sony's turn to create "The Selfie Phone", as the company has just unveiled the Xperia C3.  As Calum MacDougall, Director of Xperia Marketing at Sony Mobile Communications puts it, the "Xperia C3 is a unique new smartphone from Sony, created to offer the ultimate social sharing experience with a new powerful 'PROselfie cam'. It also presents a combination of the best of Sony, with leading digital imaging technology and brilliant specs and performance all for a mid-range price".
So what's with all these selfie mentions? The Sony Xperia C3 is equipped with a 5MP wide-angle front camera, which is nothing new. What's new though, is that the phone also features a "unique soft flash", which helps you take "flattering photos day or night by simply double tapping the back cover or using Smile Shutter, which you can then share with friends in three clicks".
That aside, the phone packs a 5.50inch 720p screen with TRILUMINOS technology, a quad-core Qualcomm Snapdragon processor clocking at 1.2GHz, 1GB of RAM, 8GB of storage (expandable via microSD card), and an 8MP Sony Exmor RS main shooter around the back with 1080p HD video recording capabilities. There's no mention of special build features, like water and dust-proofing (as we've seen on recent Sony phones), but the device is powered by Android 4.4 KitKat and a 2,500mAh battery.
Expect the phone to be available globally next month (August, 2014), in three coli options:Â Â black, white, and mint. There's no word on pricing yet.
For more details, check out the press release at the source link below, or the embedded official video.