Sony Xperia Nexus vision runs Android L, hit or miss?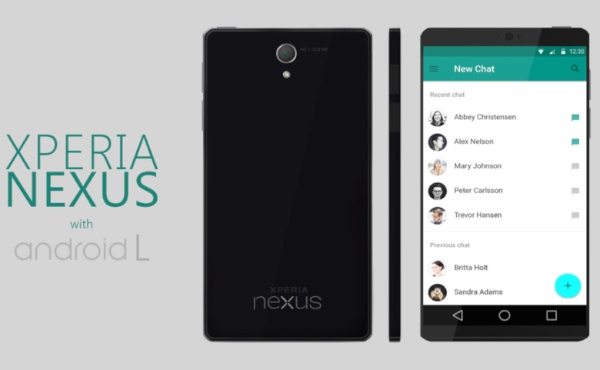 There's a great amount of interest right now in the Google Nexus 6 smartphone and who will make it. Rumors and speculation are rife, but many people are hoping it will release later this year running the new Android L operating system. With that in mind we thought it would be interesting to show you a Sony Xperia Nexus vision running Android L, and we wonder if this is something you'd like to see for a future Nexus device?
A developer's preview of Android L is already available and it is likely to release to the public in fall. You can read much more about Android L in our articles on the next major update to the operating system here. Yesterday we also shared a design of a Nexus 6 made by HTC, which you might like to check out here.
This latest render is dubbed the Xperia Nexus with Android L, and offers a teaser of what such a device could look like. It comes from designer Adam Safranek and we think plenty of people would admire the clean styling, although others might think it's a little uninspiring.
This concept looks to be very slim with discrete buttons, although the handset is wider than the typical Xperia phones that we see. You can see this Nexus has virtual Android buttons and there's a centered rear camera. The reverse of the casing looks to have a matte soft touch finish rather than glass.
The designer hasn't provided any imagined specs but it seems likely that a Sony Nexus device would have 3GB of RAM, and at least a 20-megapixel rear camera, with possibly a 2K display. We'd be really interested to hear what you think of this Sony Xperia Nexus idea. Do you think it's a hit or a miss?
Source: DeviantArt
Via: Concept Phones