T-Mobile iPhone WiFi calling in iOS 8 beta 3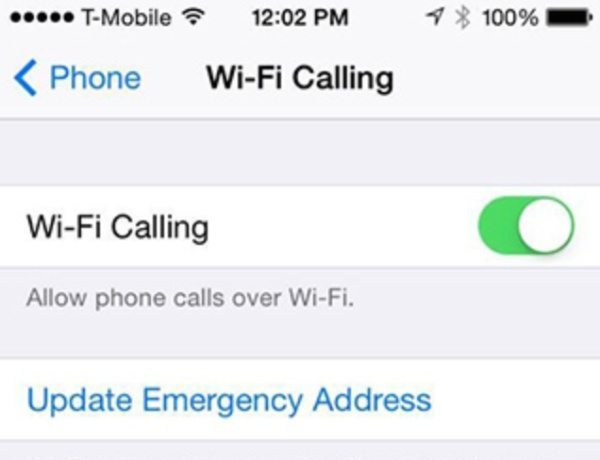 Back in June we heard that T-Mobile was the first carrier to confirm iOS 8 Wi-Fi calling support, and this is a development that has interested many people. Yesterday we informed readers that iOS the latest beta of iOS 8 was now available for developers, and following this we can tell you that the T-Mobile iPhone WiFi calling feature has arrived in iOS 8 beta 3.
At Apple's WWDC keynote it was confirmed that the upcoming iOS 8 update, that will make a general release in fall, would enable iPhone WiFi calling. Now it's good to learn that the latest update seeded to developers has brought this functionality to those who already have an iOS device running iOS 8 beta 3, along with other changes.
This T-Mobile WiFi calling feature will of course mean that users don't need to have a cellular network connection to make calls or receive them. To access this new feature with iOS 8 beta 3 users simply need to hit Settings, followed by Phone and then Wi-Fi Calling and toggle on to start making calls over WiFi.
You'll have to be a T-Mobile iPhone subscriber to use this new feature though, and as we said before, iOS 8 beta 3 is not yet available for the general pubic. No doubt we'll be hearing of more changes with the latest beta of iOS 8 as developers get to grips with the new changes and improvements.
Are you pleased to hear about this latest development for T-Mobile WiFi calling with iOS 8 beta 3? We always appreciate hearing your thoughts so do let us know by dropping us a comment.
Sources: T-Mobile AND iPhoneHacks