Sony Lue Z possible Windows Phone 8.1 handset leaks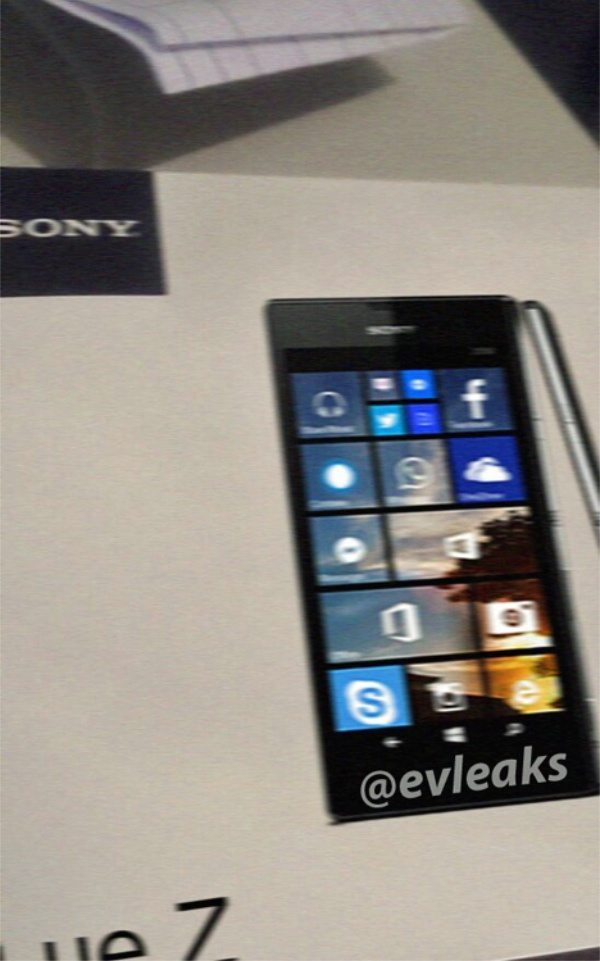 One of our favorite leakers of upcoming device information is the formidable @evleaks, who often comes up with reliable news. The latest snippet involves leaks of a Sony Lue Z smartphone, which is tipped to be a Windows Phone 8.1 handset and as such could attract a fair amount of interest.
It is known that Sony Ericsson developed a Windows Phone handset a few years ago but never got round to releasing the device. However, rumors are picking up of a Sony Windows Phone 8.1 device, and the image we're showing here is said to be a photo of it. The Sony Lue Z moniker is said to be the final title for the phone rather than a codename, and it's likely that it will launch running Windows Phone 8.1.
The design is akin to Sony's OmniBalance styling, while an icon on the fourth row could imply a custom camera app. This indicates that the Lue Z could be a camera-centric smartphone, but we should remember that none of the above is official. Nevertheless we'll be keeping a close eye on this rumored Sony Windows Phone handset and will keep you informed.
It's worth noting that while @evleaks very often gets it right, even he says this time that this image comes from a tipster that he cannot vouch for, so we need to bear that in mind. If this info is accurate though, the Lue Z could be real competition for high-end Nokia Lumia smartphones, and it's always good to have further choice in the market.
Do you want to hear more about this prospective Sony Lue Z Windows Phone 8.1 smartphone? Let us have your comments on this.
Source: @evleaks
Via: Phone Arena