The Samsung Galaxy Tab 4 8.0 arrives at AT&T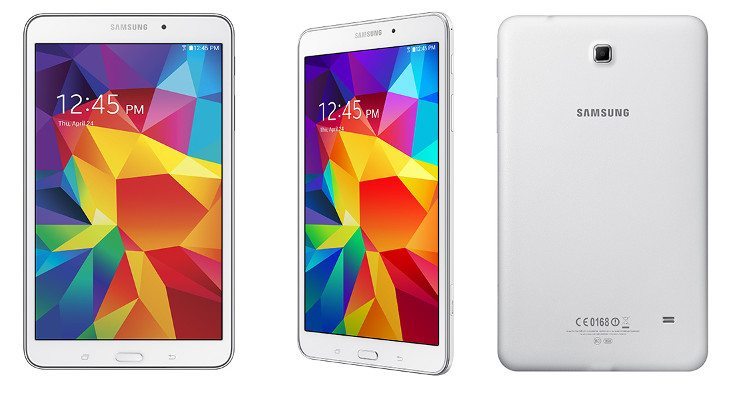 AT&T recently introduced the Galaxy Note Pro and Galaxy Tab 4 10.1 on their network. Today they brought another Samsung tablet into the mix as you can purchase the Galaxy Tab 4 8.0 online directly from the carrier.
You can't get the Galaxy Tab 4 8.0 in AT&T's brick-and-mortar shops until July 25th, but you can pick one up online today. If the tablet tickles your fancy, there are numerous options available from purchasing  it outright to breaking things down in low monthly payments. If you pick up a Galaxy smartphone to go with the slate, you'll get an extra $50 off the tablet. As always, you'll want to read the fine print as there are various stipulations.
The Samsung Galaxy Tab 4 8.0 is a mid-range tablet from Samsung, and we're pleased to say it's priced as such. The 8-inch slate has a resolution of 1280 x 800, 1.5GB of RAM, and 16GB of internal storage. You'll get a Snapdragon 400 to go along with a weak camera combo that provides a 1.3MP camera on the front to go along with a 3MP camera on the back. A 4450mAh battery will provide the power.
The specs won't blow your hair back, but the price will get your attention as AT&T is offering up the Galaxy Tab 4 8.0 for $370 outright or $269 on a new 2-year stint. If you want to go a bit cheaper, you can opt for their Next plan which will set you back $18.50 per month for 20 months.