Samsung launching Premium Level Headphones in the US Tomorrow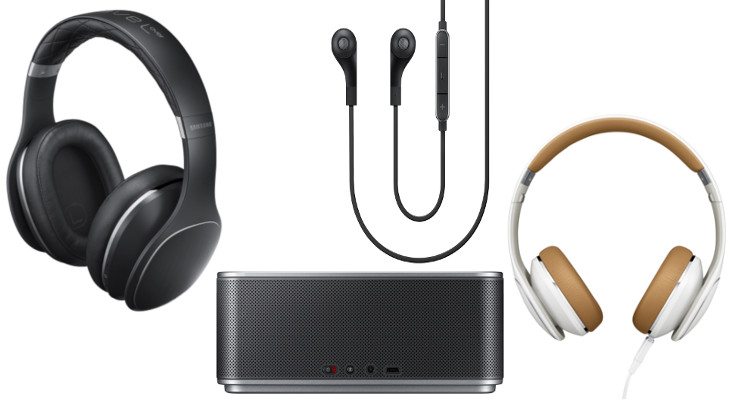 When you think of headphones, most people think of Beats Audio. Samsung wants to change that, and their plan starts tomorrow when they launch their new lineup of Level Headphones in the US.
Samsung's Level lineup offers up a variety of headphones that range from the old-school earbud to massive headphones similar to Beats. There are three new products sets of headphones available, and we're going to start at the bottom with Level In.
The Level In headphones are wired, and the cheapest of the bunch. The in-ear headphones feature a three-way speaker that pounds out the bass while still handling the mid to high-range notes. The Level On takes things a step further with a foldable ergonomic design and polyurethane cushioning. Level On is an on-ear set, and a bit more expensive, but still wired unfortunately.
The cream of the crop is Samsung's Level Over headphones. They utilize Bluetooth to free themselves from those pesky wires, and include tech that prevents resonance between the plate and frame along with Active Noise Cancellation thanks to four built-in mics that cancel out unwanted sounds. Level Over will also allow you to control the volume, change tracks and even answer or end calls from the side of the headphones. It's safe to say they offer a premium experience compared to the Level In and Level On.
In addition to the new headphones, Samsung is releasing a Bluetooth speaker known as the Level Box which lets you stream tunes from your mobile or any Bluetooth device. All four devices sync up with Samsung's Milk Music, and your listening experience can be amped up even further with the Samsung Level App.
Samsung's new headphones and speaker will go on sale tomorrow at Gilt.com for 72 hours before moving on to Amazon on the 20th and Samsung.com on the 21st. The foursome will then become available at select Samsung Experience stores in Best Buy on the 27th.
The two wired units will go for $149.99 (Level In) and $179.99 (Level On) while the Level Over will set you back $349.99. As for the Level Box, it can be yours for $169.99 or you can combine it with the Level on at Gilt for $299.99 while the 72-hour sale is active.
Source: Samsung Mobile Press