HTC M9 design has quad speaker set up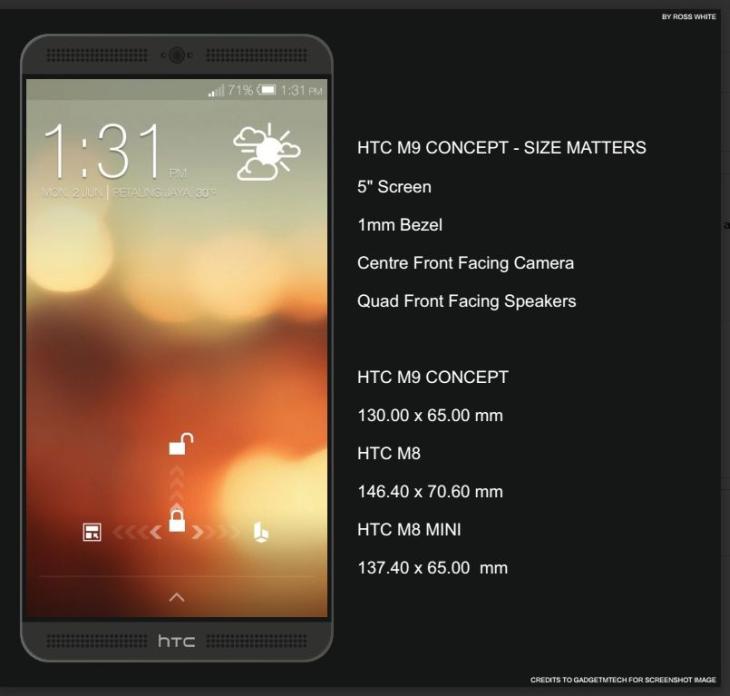 The last two flagship smartphones from HTC has helped put the company back on the Android map again, with the latest model getting a lot of praise. Now today we have another HTC M9 design that has a quad speaker set up in its specs.
We have already seen a number of HTC M9 concept designs, and today's one comes courtesy of Ross White, and features a 5-inch touchscreen display squeezed into a form factor that is smaller than the HTC M8 Mini.
This obviously means the device has virtually no bezels surrounding the display and as you can see the device has a quad front speaker set up. Also on the front between the speakers is a front facing camera for those selfies, and you would imagine the device to use the quad core Qualcomm Snapdragon 805 processor with around 3GB of RAM.
There would also be expandable storage with the latest version of the Android operating system on board.
Do you like this design?
Source: Concept Phones.