Galaxy Note 4 designs keep on coming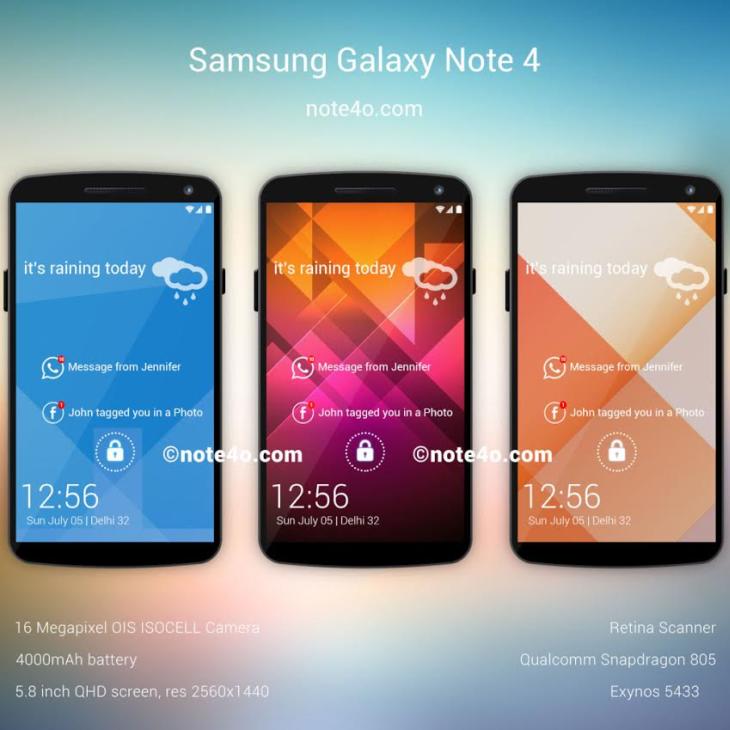 Despite numerous rumours emerging about the Samsung Galaxy Note 4 we don't currently know what the handset will look like, but that doesn't stop numerous designs for the handset to keep on coming.
While the specifications for the Samsung Galaxy Note 4 keep getting speculated about, until the handset takes to the stage in September we won't know for sure what the handset will have to offer. This hasn't stopped the countless concept ideas though such as the one you can see on this page.
This has a 5.8-inch display at a QHD resolution powered by the Qualcomm Snapdragon 805 or the Samsung Exynos 5433 processor with 3GB of RAM. On the back is a 16-megapixel camera with OIS technology.
Also present is the recently rumoured Retina Scanner security feature with the device likely to be running Android L. Recent claims have put the Galaxy Note 4 to have an aluminium build which will please many fans of the company, but what features do you want to see on the Note 4?
Source: Note4o.com via Concept Phones.