Nokia N Arc is the perfect N9 replacement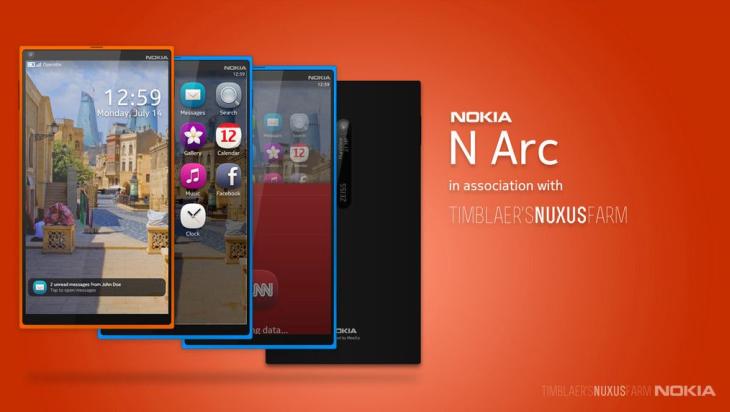 Despite now having new owner's Finnish smartphone manufacturer Nokia has long had a hardcore set of fans that love the handsets they provide, even if the operating system has disappointed in the past. Today we have a Nokia N Arc design that is the perfect N9 replacement.
The Nokia N9 was a much loved handset among fans of the company which never got replaced with a Nokia N10, but today we have a concept design courtesy of Deviantart user Timblaer. The designer was a big fan of the Nokia N9 and with that in mind has created the design that you can see on this page.
It is called the Nokia N Arc and features a 4.95-inch 1080p touchscreen display with ClearBlack technology running MeeGo Harmattan 1.3, which is the replacement for the operating system that came with the Nokia N9.
Other features include a 21-megapixel rear camera that is capable of 4K video recording with Carl Zeiss lenses. As you can see the bezels surrounding the display are very small while the new OS has improved security with a swipe based UI.
Were you a fan of the Nokia N9?
Source: Deviantart via Concept Phones.