ZTE Olympia Phablet for T-Mobile appears Online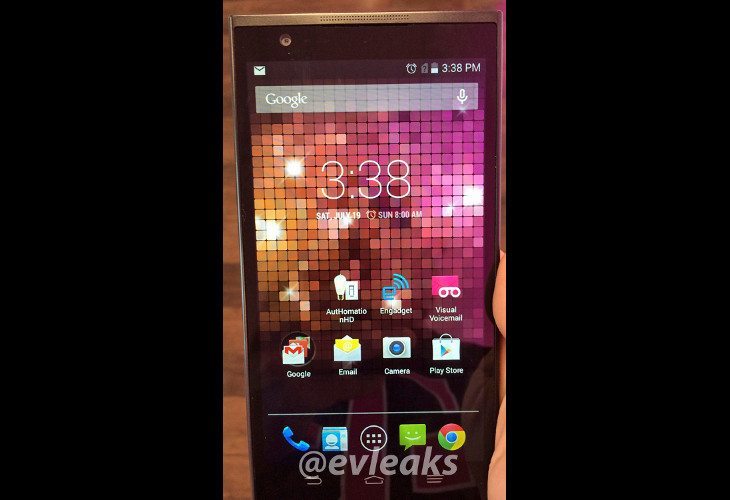 ZTE is a brand that hasn't really made its mark in the Unites States, as the devices aren't the easiest to get from a carrier. That's putting it mildly. T-Mobile is hoping to change that, and we've just gotten our first look at the phablet dubbed the ZTE Olympia.
Yesterday a photo of an unnamed ZTE phablet hit the web via @evleaks, saying that the device was undergoing testing at T-Mobile. Next to nothing was known about the mini slate, but what a difference a day makes. Today we got the scoop on the device, and confirmed the codename "Olympia" along with a few specs.
TmoNews confirmed the Olympia (Z970) moniker and found out the phablet will have an 8MP rear camera to go along with a 0.9MP front-facing snapper. The screen is 6-inches, but the resolution is unknown, and the same goes for the processor, internal storage, and RAM. The battery is fixed, and the device was running Android 4.4.2.
We have no idea when the ZTE Olympia will arrive on T-Mobile or if it will receive a name change before it hits the streets. Until we learn more, we're assuming it will be a mid-range phablet with the now standard Snapdragon 400 and 1GB of RAM combo. That said, benchmarking software was not allowed on the device, so maybe ZTE and T-Mob will surprise us with something a little faster.
Would a mid-range ZTE phablet on T-Mobile interest you if the price is right?