Kyocera Brigadier to have Sapphire Shield Display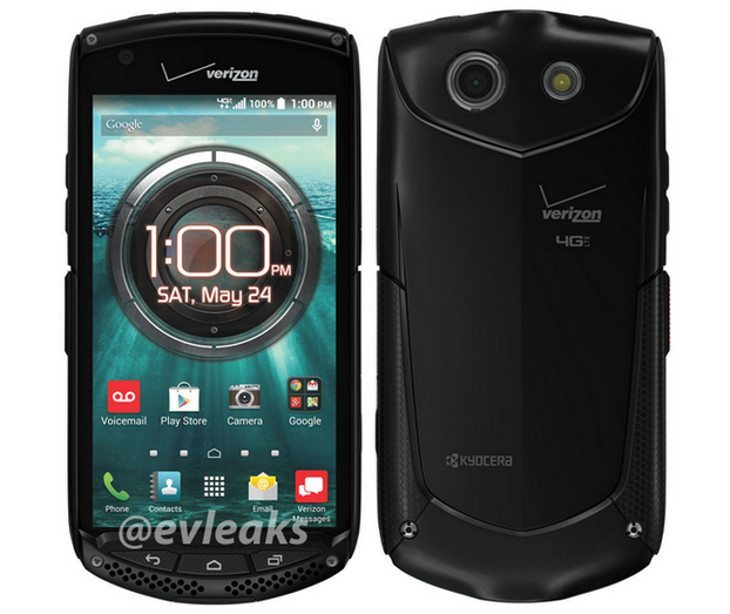 Apple isn't the only company with plans for a sapphire display, and a new handset from an unlikely source is going to beat Apple to the punch. The Kyocera Brigadier is the device, and it's equipped with a display they refer to as the Sapphire Shield.
Pocketnow has gotten the scoop on the Kyocera Brigadier, and their sources say it's headed to Verizon with a Sapphire Shield display. It's not exactly a mid-range device either as it has 2GB of RAM, 16GB of internal storage (expandable) and a 4.5-inch 720p display. The processor however, is a 1.4GHz quad-core chip so it's far from the fastest around. The sapphire display is the real draw on the Brigadier, and it's a bit tougher than your average smartphone.
The Sapphire Shield as Kyocera has dubbed it, will certainly add some extra protection to your display, but that's just the tip of the proverbial iceberg. The Kyocera Brigadier carries the IP68 dust & water resistant tag, but it's also MIL-STD-810G rated against extreme temperatures, and various other environmental hazards.
It's ironic that Kyocera is set to debut a sapphire display while every day brings a new rumor of Apple having production issues with theirs. It will be interesting to see how things pan out this fall, but for now it appears like the Kyocera Brigadier will be the smartphone to get if you're after a sapphire screen.