Microsoft prepping a high-end Windows Phone, and a selfie phone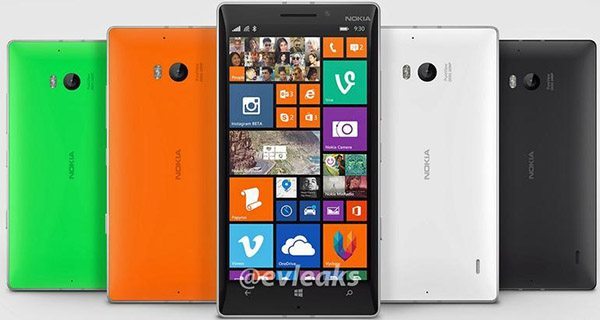 "The selfie phone" is already out, if your platform of choice is Android. Sony recently announced the Xperia C3 — at the beginning of the month — and one of its key features answers a growing need of the contemporary market (or a trend, if you will): selfies. It is equipped with a five-megapixel camera on the front, with a flash, to brighten up your self-taken, self-representing pictures.
Whether this will also be Microsoft's approach, or a different one, is yet unknown, but a recent The Verge report claims that the Redmond-based company is preparing a selfie phone. Said phone would be landing soon, and it has been referred to in the past as the "Superman" (rumored to arrive with a five-megapixel front-facing camera, and a 4.7-inch screen). We also recently heard that said phone will be heading to Verizon and AT&T in the future.
The Verge's sources (people familiar with the company's plans) claim that Stephen Elop, Microsoft's chief of devices, has recently unveiled the so-called selfie phone in an internal company meeting this week. In that very meeting, claim said sources, Elop has also allegedly disclosed another upcoming device powered by Microsoft's operating system. This one's tentative codename is allegedly "Tesla", and it is expected to be a hight-end Windows Phone, powered by the latest iteration of the mobile platform: Windows Phone 8.1.
The Tesla will reportedly be an affordable high-end phone, packing a PureView camera, and the report claims that it will most likely be replacing the Nokia Lumia 720. If that will be indeed the case, it will testify to Microsoft's continuous efforts to push the PureView imaging technology to even lower price points. Those who claim knowledge of the topic revealed that the Tesla will look very much like the current Lumia 930, but with a thinner, and "less bulky" form factor.
With these details already out (and leaks and rumors from the recent past), it is safe to assume that Microsoft is planning on a launch that is not far out. IFA 2014 will soon kick-off in Berlin, and that's usually where Microsoft (and/or Nokia) unveil devices, but we wouldn't be surprised to see these two unveiled until then.
Source: The Verge