Is OnePlus working on the OneWatch?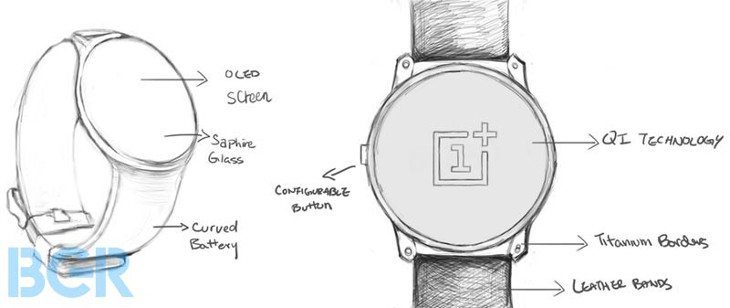 When we last spoke about OnePlus, we told you about how the company was gearing up to bring the OnePlus One to India. It appears as if the company has another product in the works as the first images of the OnePlus OneWatch have just hit the web.
BGR India got the lowdown on the OneWatch, and if true, it is further along than you might think. A leaked sketch shows the OneWatch and will have QI wireless charging built in, and OLED display covered in Sapphire glass and a curved battery. The smartwatch will also have a configurable button, and a leather band. As for the build quality, the sketch lists Titanium borders, but that's all we have to go on at the moment.
Normally we'd throw a sketch straight into rumor pile reserved for skeptical reports, but they kicked it up a notch with an actual screengrab from the website. Unless someone went to a great deal of trouble, it looks as legit. That being said… we've already seen a OnePlus tablet leak this year that turned out to be false. Got that big grain of salt ready?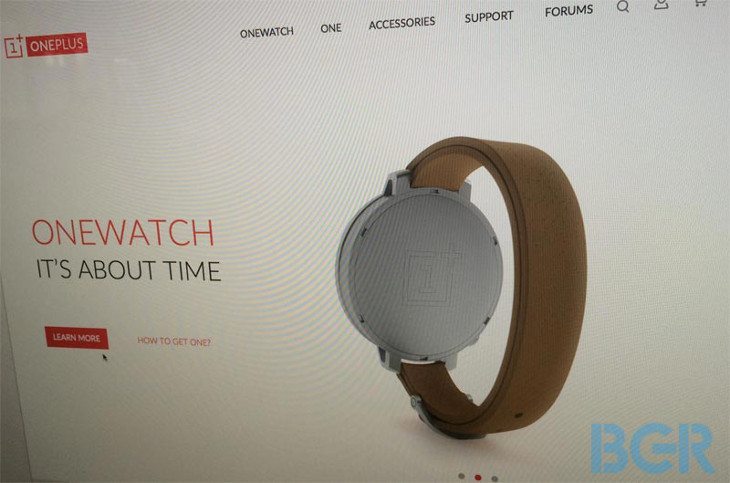 For what it's worth, it's highly unlikely that OnePlus will release the OneWatch this year… not with the specifications listed. Throw in the fact that people are having a hard time buying the smartphone, and that basically seals the deal. That said, this could be an intentional leak to gauge interest in a OnePlus watch for 2015. The company is known for their unique marketing tactics and strategies, so it's entirely possible.
Would you purchase a OneWatch or will you wait to see how the OnePlus One pans out once it's released to the general public?