Moto E vs Zenfone 4 A400CG Dual SIMs for India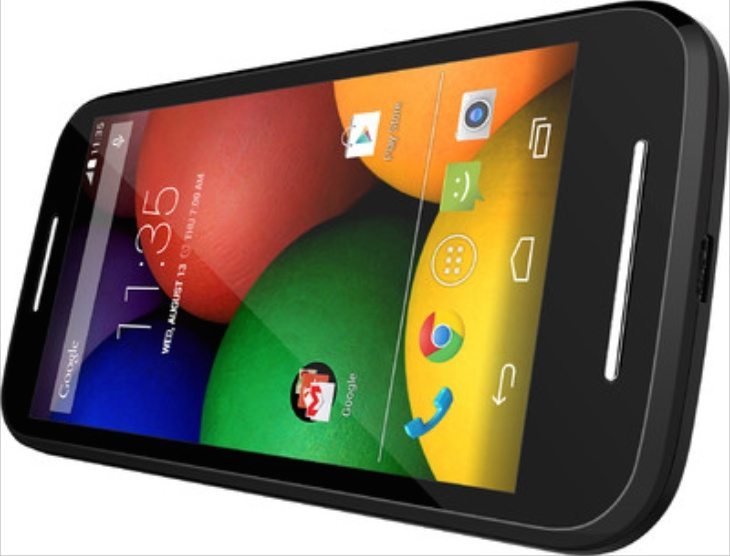 There's plenty of choice of budget smartphones on the market in India and the Motorola Moto E and Asus Zenfone 4 are two examples. These have similar prices and are competition against each other, so today we're considering the Moto E vs. Zenfone 4 A400CG dual SIMs for India.
We'll run through the major specs and more for these two smartphones so that you can easily see how they stand up against each other. Hopefully this will help out if you're just about to make a purchase. We are comparing the 8GB version of the Zenfone 4 A400CG as this is readily available.
Processors
The Moto E has a 1.2GHz Snapdragon 200 dual-core processor and Adreno 302 graphics. The Zenfone 4 has a 1.2GHz Intel Atom Z2520 dual-core processor with PowerVR SGX544MP2 GPU.
Display
The Moto E has a 4.3-inch display with resolution of 960 x 540 and 256 ppi. The Zenfone 4 has a 4-inch display with 800 x 480 resolution and 233 ppi.
RAM and Storage
There's 1GB of RAM and 4GB of internal storage, expandable via microSD to 32GB for the Moto E. The Zenfone 4 has 1GB of RAM and 8GB of internal storage expandable to 64GB.
Camera set-up
The Moto E has a 5-megapixel rear camera with 480p video capture but no front-facing camera. The Zenfone 4 has a 5-megapixel rear camera with autofocus and 1080p video capture, and a VGA front-facing camera.
Battery
The Moto E has a non-removable 1980 mAh battery and the Zenfone 4 has a removable 1600 mAh battery.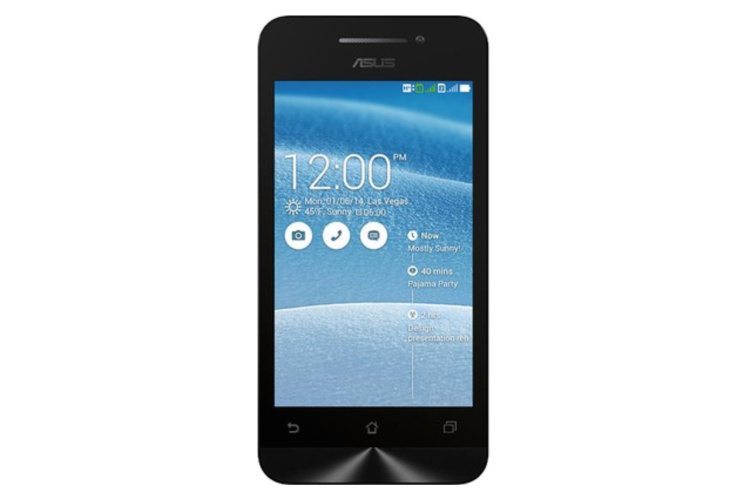 Connectivity
Both phones feature 3G, Wi-Fi 802.11 b/g/n, Bluetooth 4.0, GPRS, EDGE and microUSB 2.0.
Operating System
The Moto E launched with Android 4.4.2 KitKat, now upgradable to Android 4.4.4. The Zenfone 4 launched on Android 4.3 Jelly Bean, upgradable to Android 4.4.2 KitKat.
Dimensions and Weight
The Moto E measures 124.8mm x 64.8mm x 12.3mm and weighs 142g. The Zenfone 4 measures 124.4mm x 61.4mm x 11.2mm and weighs 115g.
Price
The Moto E Dual SIM is priced at around Rs. 6,999 depending on retailer. The Zenfone 4 (A400CG) 8GB model has a price tag of around Rs. 5,999.
By comparing the above specs we can see that the Moto E has benefits that include a larger display with higher resolution, a higher capacity battery, and the later version of the Android KitKat OS. It also has FM radio. On the other hand the Zenfone 4 has higher expandable internal storage, superior camera capabilities, and is the lighter and slimmer device. Also although the battery has less capacity than that of the Moto E, the battery is removable.
Making any decision between the two will depend on which factors are most important to you in a smartphone and preference of styling. Does your vote go to the Motorola Moto E or the Asus Zenfone 4 A400CG?