LG G3 Stylus rumored to be a Budget Phablet sans QHD display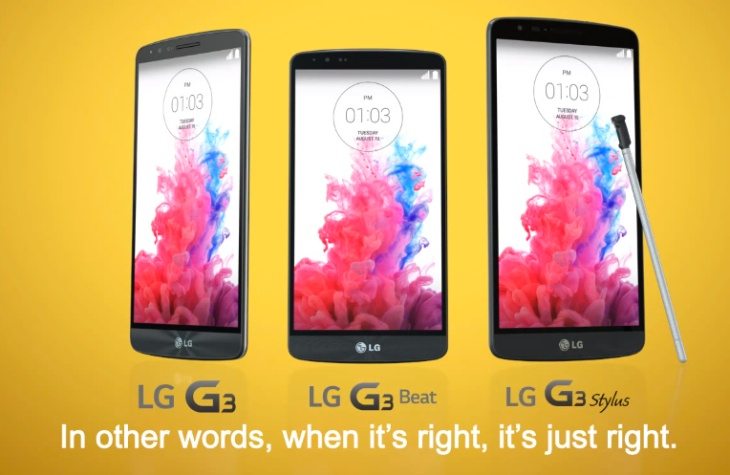 Yesterday, LG put out a video to promote the upcoming LG G3 Beat and it showed another phablet dubbed the LG G3 Stylus. It was thought to be a Note 4 competitor, but a new report out of Korea says that won't be the case.
The Korea Times is reporting that sources familiar with the LG G3 Stylus have said the device is coming in Q3 of this year, but it's not going to be a flagship phablet. Their source didn't give many specifics but said it would have "slightly reduced" features and that the display and battery size will take a hit. Depending on how you read the tea leaves, this could be a good thing if LG doesn't skimp on the rest of the specs.
When you look at the LG G3 Stylus alongside the Beat and G3, it appears to the biggest device of the bunch. If they drop the QHD display and reduce the battery size, it could still contend with the Galaxy Note 4 depending on the processor, RAM and price. If they go with 2GB of RAM, a Snapdragon 800, and a regular FHD display on a 5.7-inch phablet, it would sell well and wouldn't have to have a massive battery to deal with the QHD display.
The Note 4 won't be cheap, and the LG G3 Stylus with thin bezels and a huge display could still bring in a lot of sales if the priced right. As long as it doesn't have a Snapdragon 400 and 1GB of RAM under the hood. It will be interesting to see what LG does with its new phablet, and we'll find out soon as Q3 ends in September.