iPhone 6 real gold model envisioned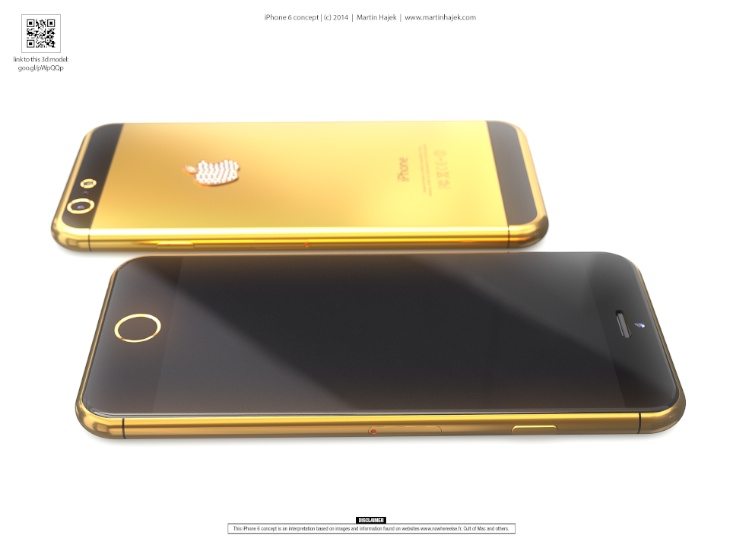 From time to time we report on blinged-up versions of popular smartphones including gold editions, and by that we don't mean just gold-colored. Now the iPhone 6 in real gold has been envisioned in a concept design, offering a teasing glimpse of what such a device could look like.
Last year we reported on a concept gold iPhone 5S by designer Martin Hajek. Now he has turned his attention to a gold version of the new iPhone 2014 by updating one of his earlier iPhone 6 concepts. Not only is the handset gold-plated but it also features a multitude of diamonds making up the familiar Apple logo on the reverse.
The price of this iPhone 6 would be fairly breathtaking at more than $4000, although that would surely be a drop in the ocean for those that purchase the real deals that already exist. The render in the images we've included here (more at the source link below) show the iPhone 6 in a rich and luscious shade of gold, and even the ring around the Touch ID feature is in gold.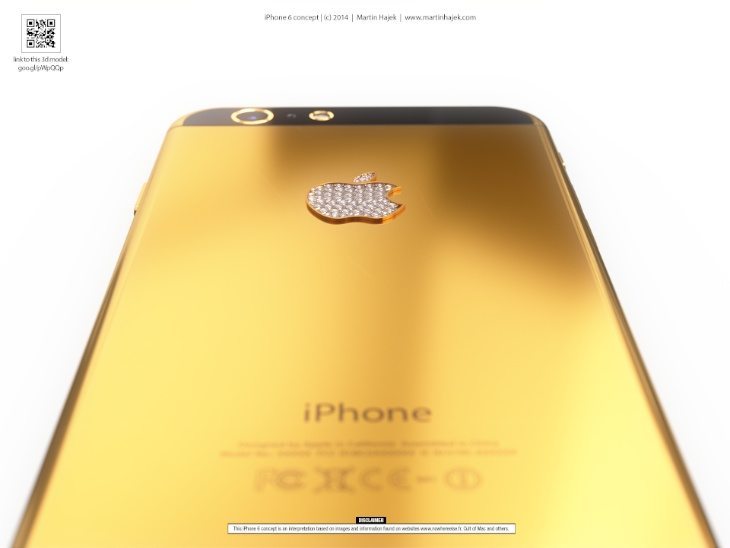 A good point is made by Concept Phones when wondering if the diamonds could fall off, especially considering the amount of daily contact a smartphone has when taken in and out of pockets or purses. Of course, that's something that most of us will never have to worry about!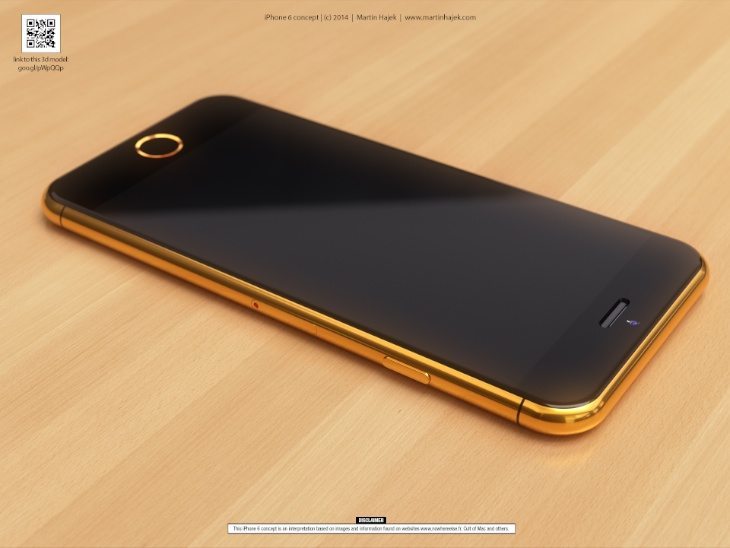 Do you like the look of this gold iPhone 6? If something like this is offered for the real iPhone 6 could you be enticed to splash the cash?
Source: Martin Hajek
Via: Concept Phones