LG launching the 5.2-inch LG G3 A in South Korea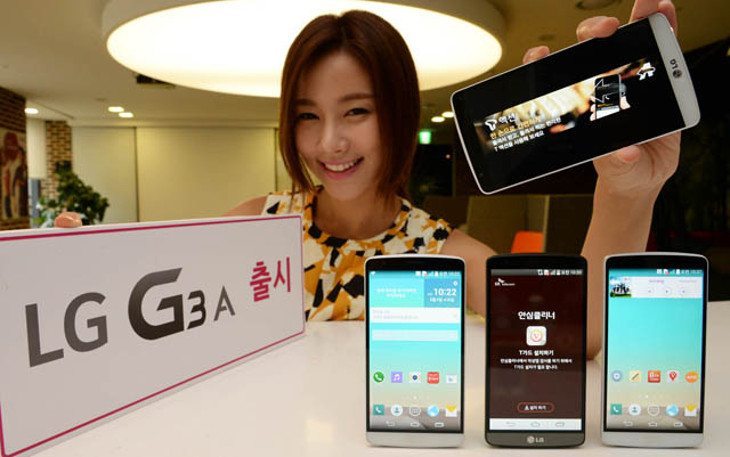 LG has turned into the new Samsung as the company has gone variant crazy. We just found out about the LG G3 Stylus, and now the company is launching another variant of their flagship with the LG G3 A.
The LG G3 A is a variant of the LG G3, and while it won't have the QHD display, it is nothing to scoff at. The G3 A will sport a 5.2-inch FHD display while retaining those slim bezels the company is so fond of. Beneath the glass resides a Snapdragon 800, 2GB of RAM and 32GB of expandable storage.
LG used the same 13MP rear camera found on the LG G3, so you'll get that laser auto focus, and there's a 2.1MP front-facing cam as well. The handset has LTE-A, a 2610mAh battery and a new software feature that lets you control various functions with the flick of the wrist. The LG G3 A has plenty of power and is basically the G3 minus the display. Well done.
The LG G3 A will be available in Black and White through SK telecom in South Korea, and LG's site has it priced at around $679. It's not known if the device will see a wider release at this time, but LG is on a variant kick, so anything is possible. We'll keep our fingers crossed.
Via – Phonearena   Source: LG