Lenovo Vibe Z2 Pro vs. Oppo Find 7 QHD battle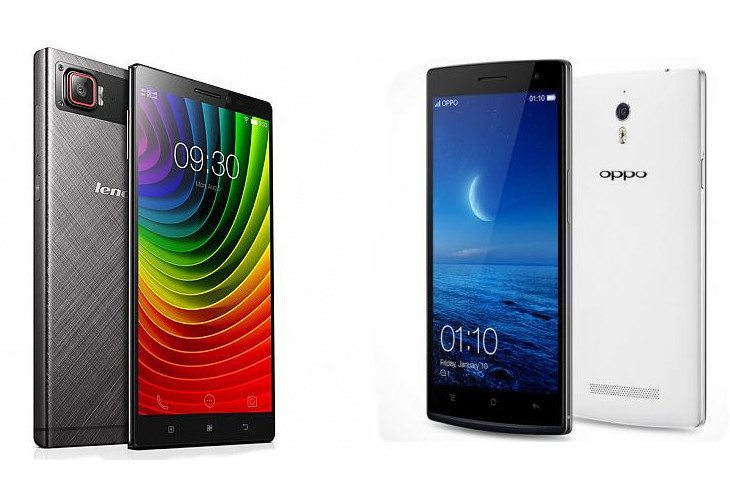 We have a handful of QHD smartphone displays available to the public now, and that means it's time for a showdown. First up, is the Lenovo Vibe Z2 Pro vs. Oppo Find 7 QHD battle where we're going to take a look at two unique handsets to see which one comes out on top.
Display
The Oppo Find 7 and Lenovo Vibe Z2 Pro both have IPS QHD displays with a resolution of 2560 x 1440. Size makes a difference here as the Vibe Z2 Pro has a 6-inch display with 490ppi while the Find 7 has a higher pixel density (534ppi) due to a smaller 5.5-inch screen. The Vibe's 4000mAh battery is quite a bit larger than the 3000mAh one found in the Oppo's handset, but it also has a larger screen to deal with. You won't be disappointed with either, but the Find 7 will have a sharper display.
Processor and Memory
When everyone else was still using the Snapdragon 800, Oppo dropped the quad-core 2.5GHz 801 in their flagship, and while it was announced much later, Lenovo did the same with the K920. Both smartphones have the same processor and GPU (Adreno 330), and you'll find 3GB of RAM in both devices.

Storage
No contest on this one, and it's the first time we see a real difference in our Lenovo Vibe Z2 Pro vs. Oppo Find 7 battle. Again, both devices come with 32GB of internal storage standard. This is great news considering 16GB is what we usually see. Someone told Lenovo that people like to expand that storage, so the edge goes to the Oppo Find 7 as it has a microSD card slot.
Cameras
The Lenovo Vibe Z2 Pro has a 16MP rear camera with OIS and a dual-LED flash while the Oppo Find 7 has a 13MP snapper on the back a BSI sensor and dual-LED flash. Both have 5MP front-facing cameras for sharp selfies, but the Vibe Z2 Pro gets the megapixel edge due to the rear camera.
Design and Features
As the Vibe is the more current device it's going to ship with KitKat 4.4.2, but the Find 7 has something called "Ultra-HD" mode that lets you snap 50MP photos. It also has a titanium alloy frame and removable battery. The Lenovo Vibe Z2 Pro has a metal build, and in our opinion, is one of the better-looking smartphones this year. It's also Dual-SIM whereas the Find 7 is not.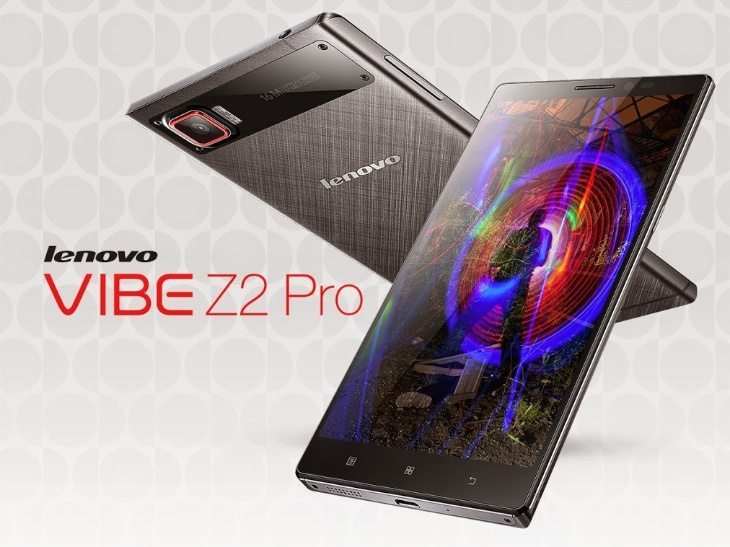 Verdict
For us, the Lenovo Vibe Z2 Pro vs. Oppo Find 7 shootout comes down to features and price. If you need a dual-SIM device or want a huge phone with a QHD display, there's really no contest as the Vibe Z2 Pro is the way to go. If you're worried about running out of storage and don't want to deal with the cloud, you'll want to choose the Find 7.
As for the price, we still don't know how much the Lenovo Vibe Z2 Pro will cost, but it's due out in September and will more than likely carry a high price tag of around $700. The Oppo Find 7 should be cheaper, and can be had for around $600.
When it's all said and done, we're going with the Lenovo Vibe Z2 due to the sleek design and massive QHD display. Which phone would you choose?