Pantech IM-A930 Vega specs reveal a QHD display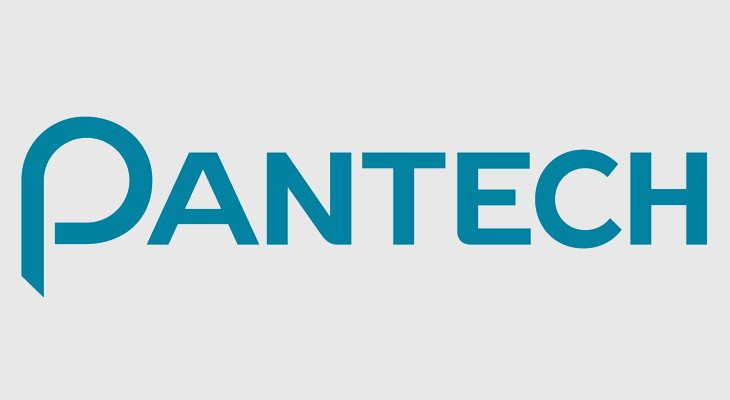 Last month we talked about the upcoming Pantech Pop Up Note, but it appears as if the company has another large handset in the works. The Pantech IM-A930 just got benchmarked, and it looks to be the latest smartphone to add a QHD display.
The Pantech IM-A930 specs from GFXBench show a device that's large and in charge. The display is listed as a 5.9-inches with a resolution of 2560 x 1440 which means it will have a QHD display. It only gets better from there. Behind the glass, you'll find a Snapdragon 805 clocked at 2.5GHZ while the new and improved Adreno 420 GPU will handle the graphics. Needless to say, it will run anything you throw at it.
While the GFXbench listing doesn't mention an SDcard slot, it shows the device with 32GB or internal storage and 3GB of RAM. The usual array of sensors and options are listed as well including Bluetooth, Gyroscope, Pedometer, Wi-Fi, Accelerometer, NFC and Compass. The front-facing cameras is shown as 2MP, but surprisingly, there is no mention of a rear camera as it's listed as "unsupported." This could be an error as it would be extremely strange to have a front-facing camera with no rear snapper.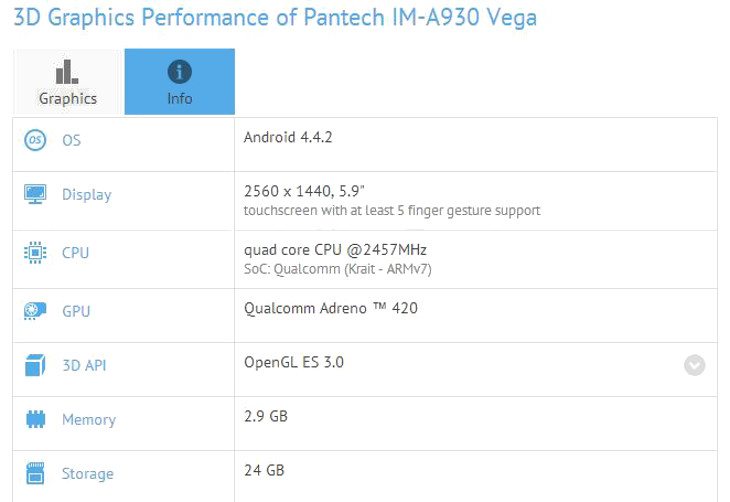 Keep in mind, the benchmarks can be altered so the Pantech IM-A930 specs may be a bit different by the time it hits the streets. We're not sure if this is a Vega variant of sorts or a new flagship from the company, but if the specifications are true, it's going to be a beast.
Via — blog of mobile