Moto E vs BLU Studio C Mini budget phone battle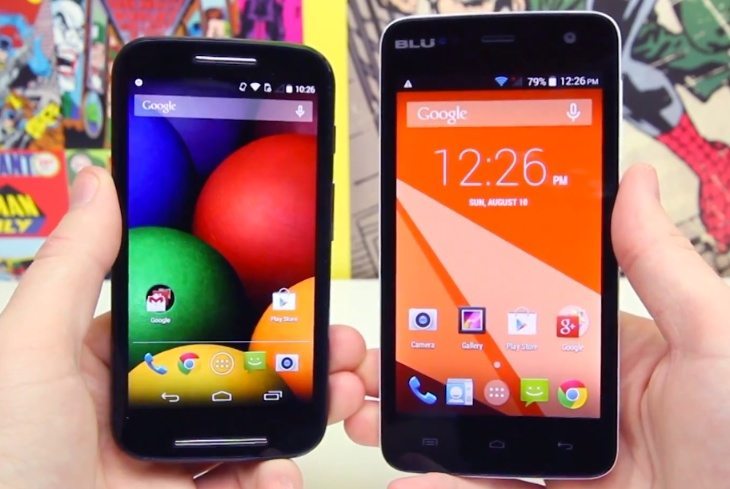 The Motorola Moto E hit the shelves in May and is an extremely popular low-cost smartphone. Earlier this month BLU officially introduced its Studio C Mini handset, which is also very affordable. Subsequently these phones are likely to appeal to the same sector of the market, and now we have a Moto E vs. BLU Studio C Mini budget phone battle.
The Moto E comes in single SIM and also dual SIM models while the Studio C Mini is a dual SIM phone. We'll run through some of the main specs of each, and then you might like to view a video embedded below this story for a fuller comparison and an opportunity to take a closer look at the handsets.
We'll start with the Moto E, which has a 1.2GHz Snapdragon 200 dual-core processor, a 4.3-inch display with resolution of 960 x 540 and 256 ppi, 1GB of RAM, and 4GB of internal storage that's expandable via microSD to 32GB. It has a 5-megapixel rear camera (no front-facer), a 1980 mAh battery, and launched with Android 4.4.2 KitKat upgradable to Android 4.4.3.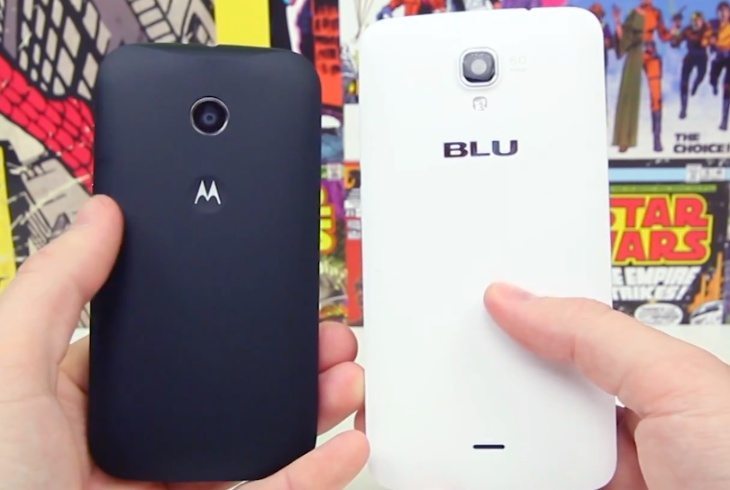 On the other hand the BLU Studio C Mini has a 1.3GHz MediaTek quad-core processor, a 4.7-inch display with 800 x 480 resolution and 199 ppi, 512MB of RAM, and 4GB of internal storage, expandable to 64GB. It has a 5-megapixel rear camera, a 2-megapixel front-facing snapper, a 2000 mAh battery, and runs the Android 4.4.2 KitKat operating system.
It's one thing to look at the specs but it can also be a good idea to watch a video comparison to get more of an overall idea of what these phones have to offer. The YouTube video under this story comes from Phone Dog and the introduction gives the price tags of the phones, showing they are very close in this respect.
The comparison moves on to the hardware of the two devices, with similarities in the designs although the C Mini is larger. The builds are also described as well as how they feel in the hand, before the video continues by looking at the software experiences and how the phones perform. Other aspects such as the cameras and battery life are also covered, with pros and cons for each handset noted along the way.
At the end of the comparison you'll hear the reviewer's verdict, in which one of these phones is deemed to have the edge over the other. We don't want to spoil your enjoyment of the video though, so we'll leave that for you to find out for yourselves. All things considered would you be more likely to choose the Motorola Moto E or the BLU Studio C Mini?