Nokia Lumia 530 UK Pricing and Availability revealed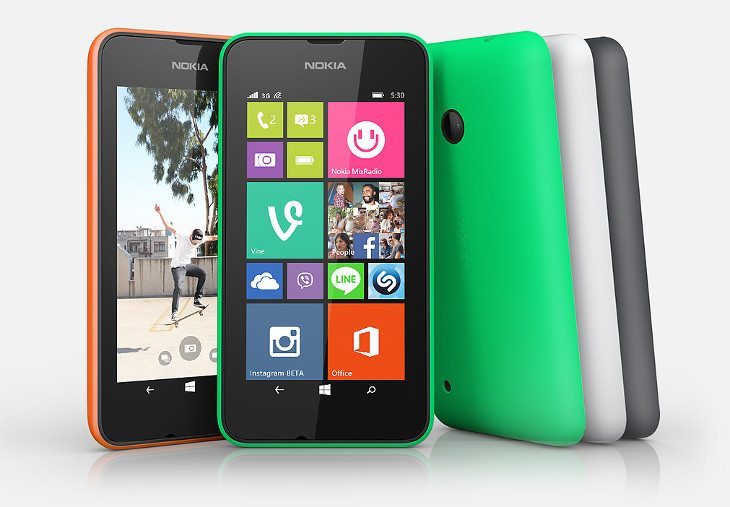 We cover a lot of flagships, but there are far more budget range devices than high-end ones. One of those mid-rangers is getting ready to touch down in the UK as the Nokia Lumia 530 UK pricing and availability has just been revealed.
The Nokia Lumia 530 is the epitome of mid-range, and it's coming to the UK on September 4th. Wondering why you should get one? If you're in the market for a Windows 8.1 handset on the cheap, it's hard to beat the Nokia Lumia 530 UK price of £60. You won't have the fastest or sleekest device around, but it will get the job done.
The Lumia 530 offers up a 4-inch display with a resolution of 854 x 480. Under the hood, you'll find a Snapdragon 200 clocked at 1.2GHz, 4GB of internal storage and 512MB of RAM. There's a 5MP rear camera sans flash, but not front-facing shooter. On the plus side, the Nokia Lumia 530 will run Windows 8.1, and it has a microSD slot that lets you expand the memory up to 128GB. At least you can store a lot of media on the handset.
If you're interested in the Lumia 530, you'll be able to pick it up on Carphone Warehouse, EE, Vodafone, and other carriers in the UK on September 4th in a variety of colors. The £60 price tag is hard to argue with, but do the specs aren't great, even when compared to other devices in its class.
Is the Nokia Lumia 530 to mid-range for you or is the price just right?
Via – Neowin