Xolo Q3000 KitKat 4.4 Update for India is Live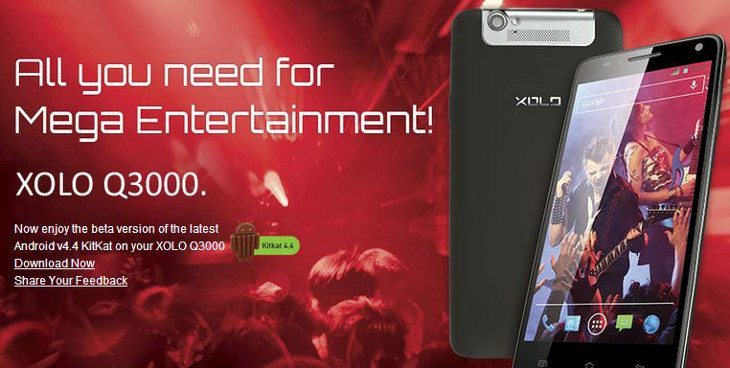 When you buy a new smartphone, one of the worst things is finding out it's on outdated software or won't be getting the latest update. If you own the Xolo Q3000, you can put those fears to rest as the Xolo Q3000 KitKat 4.4 update for India has just been rolled out.
We've talked about the Xolo Q3000 many times and even put it through a shootout against the Xiaomi Mi3 last month. The 5.7-inch handset won't break the bank, and brings some nice specs to the table with 2GB of RAM, a 1.5GHz quad-core chip, 16GB of internal storage and a 13MP/5MP camera combo. The storage can be kicked up with a microSD card and that large 5.7-inch display is of the FHD variety. Not too shabby…
The Xolo Q3000 KitKat 4.4 update has gone live today and can be accessed directly through Xolo's official site. As you'd expect, the new firmware brings various fixes to the table along with performance enhancements. It's also the first of many KitKat 4.4 updates the company has planned as they've said the A600, Q900s, Q1200, A500 Club and A550s IPS will all receive the update as well.
If you own a Xolo Q3000, today's news is great to hear as there's nothing like running the latest version of Android. It can freshen up your device, and nobody's going to gripe about new or improved features. It's also nice to see Xolo getting the updates out quickly, and the move could earn the company some new fans in the long run.
Via – Gizbot