PSN app down during maintenance again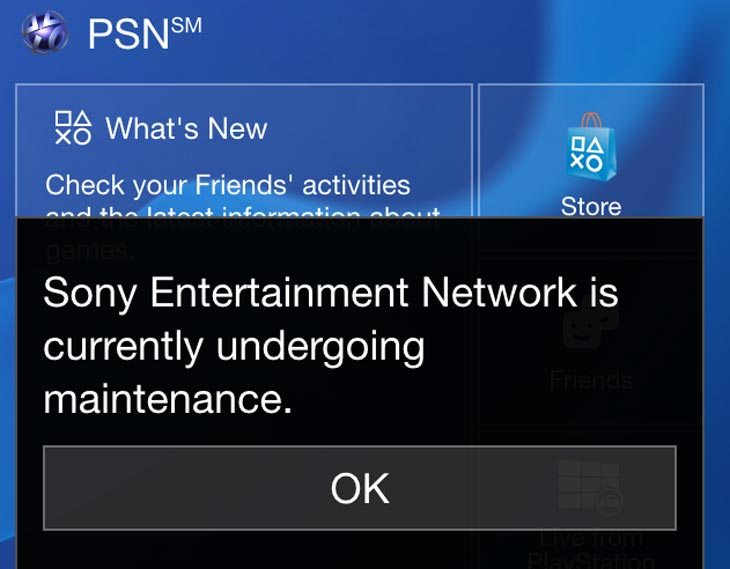 If you own a PlayStation the PSN service is godsend when working, but when it's not… grab those pitchforks. We won't rehash the big hack/outage that happened several years ago, but customers are less than pleased to find out that PSN down today.
PSN undergoing maintenance today or on any day is a rather common occurrence as it keeps the network running at top speed while keeping the hackers away. That said, the downtimes can be lengthy, and today's PSN outage is going to go on for a while.
In the US, the PSN maintenance begins today at 12:40 EST and lasts until around 7:50 EST, so it's a bit longer than we'd like. The same can be said for gamers in the UK as the UK PSN network is going down at 16:00 and will be back up Friday, August 29 at 5:00BST.
PSN maintenance will go ahead today (Thurs 28 Aug) at 16:00 to Fri 29 Aug 5:00BST. Thanks for your patience. Details> http://t.co/fl0zGEZQYS

– PlayStation Europe (@PlayStationEU) August 28, 2014
Earlier in the week, we had another PSN down today article in regards to hacks on Sony's servers, and the network had to undergo "unplanned" maintenance. This was due to an attack from the "Lizard Squad" who also hit several other popular gaming networks including Blizzard, Riot and CCP games.
The PSN undergoing maintenance today is definitely a downer for those looking to get their game on, but it's better than having a hacker get your data. It's also planned maintenance and part of life on the PSN network. Thankfully it "should" be over sometime tonight.