Lenovo Vibe X2 photos show colorful Metal Build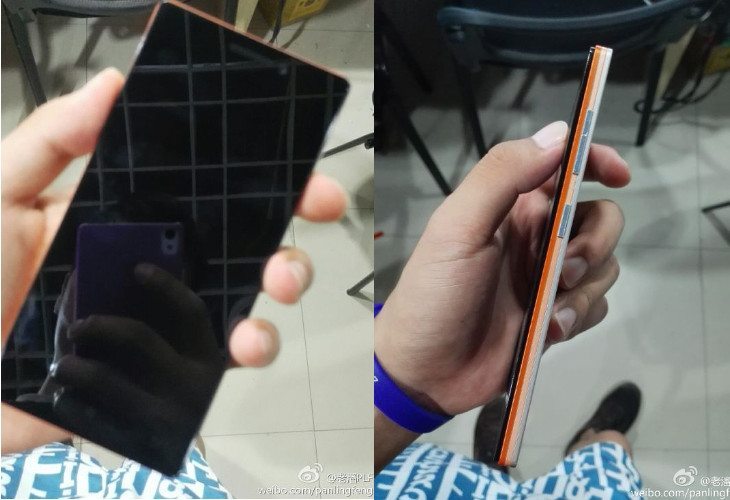 Lenovo is a brand you're going to start hearing more about in the world of smartphones, especially if they keep putting out devices like the Lenovo Vibe Z2 Pro. We've already put that one in a QHD shootout against the Oppo Find 7, and now we're going to talk about a few Lenovo Vibe X2 photos that just hit the net.
The Lenovo Vibe X2 photos show a thin device with a premium metal build, and it appears as if it's made out of multiple sheets of metal. You can clearly see the multicolored layered approach in the side shots of the Vibe X2, and it's interesting to say the least. It's also worth noting the three dots/contacts at the bottom of the device. They are probably used for an accessory of sorts, but it's anyone's guess at this point.
Rumored specs for the Lenovo Vibe X2 include an octa-core processor, 5-inch FHD display, 16GB of storage and 2GB of RAM. It's said to run Android 4.4.2 and have a nice 13MP/5MP camera combo. A 2250mAh battery will provide the power, but that's all we know at the moment aside from the fact it's scheduled to touch down at the end of September.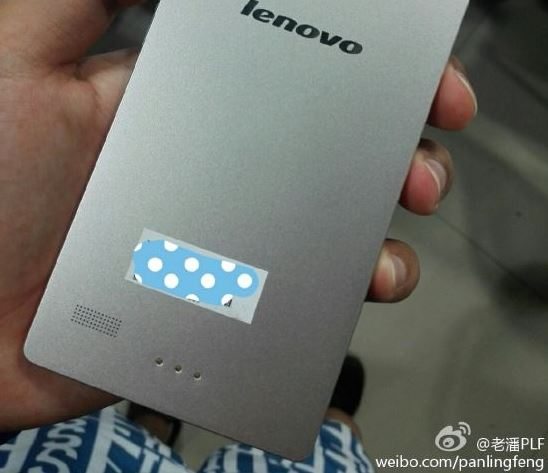 The Lenovo Vibe X2 is one of five new smartphones we expect to see from the company before the year comes to a close. You can read more about the others in our previous coverage of the Lenovo Roadmap leak. If the Lenovo A768t arrives during IFA 2014 next week, expect the Lenovo Vibe X2 to follow soon after.
Via – GforGames  source – Weibo