Redmi 1S vs Lumia 530 specs face-off for India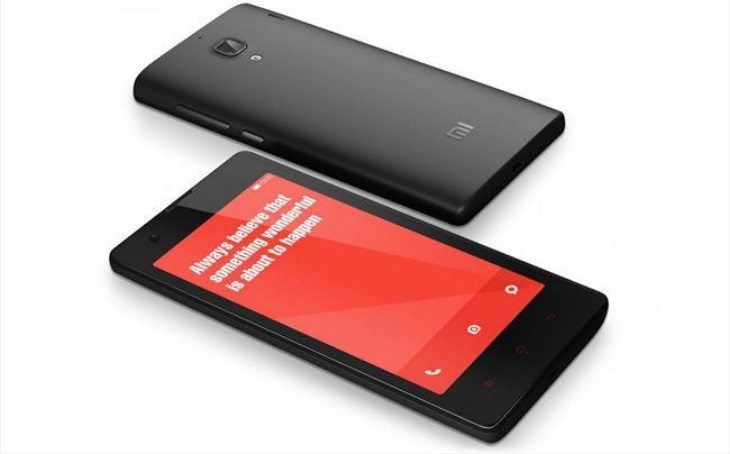 There are some very decent smartphones at the affordable end of the market right now, and two of the newest arrivals are the Xiaomi Redmi 1S and the Nokia Lumia 530. These dual SIM devices are likely to be extremely popular and so today we have a Redmi 1S vs. Lumia 530 specs face-off for India.
Probably the major difference between these two phones is the operating platforms, as the Xiaomi phone is Android while the Nokia handset runs the Windows Phone OS. There will be plenty of prospective buyers open to the idea of either platform and so we'll look at the key specs and more of these two handsets so that you can see how they compare.
Processors
The Redmi 1S has a 1.6GHz Snapdragon MSM8228 quad-core processor with Adreno 305 graphics and the Lumia 530 has a 1.2GHz Snapdragon 200 quad-core processor and Adreno 302 GPU.
Display
The Redmi 1S has a 4.7-inch IPS LCD display with resolution of 1280 x 720 and 312 ppi. The Lumia 530 has a 4-inch display with 854 x 480 resolution and 245 ppi.
RAM and Storage
There's 1GB of RAM and 8GB of internal storage that's expandable to 32GB via microSD for the Redmi 1S. On the other hand the Lumia 530 has 512MB of RAM and 4GB of internal storage, expandable to 128GB.
Camera set-up
The Redmi 1S has an 8-megapixel rear camera with autofocus, LED flash and 1080p video capture and also a 1.6-megapixel front-facing shooter. The Lumia 530 has a 5-megapixel rear camera with only 480p video recording capability, and it doesn't have a front-facing camera.
Battery
The Redmi 1S has a 2000 mAh battery and the Lumia 530 has a 1430 mAh battery.
Connectivity
Both phones support 3G, Wi-Fi 802.11 b/g/n, Bluetooth 4.0, GPRS, EDGE and microUSB 2.0.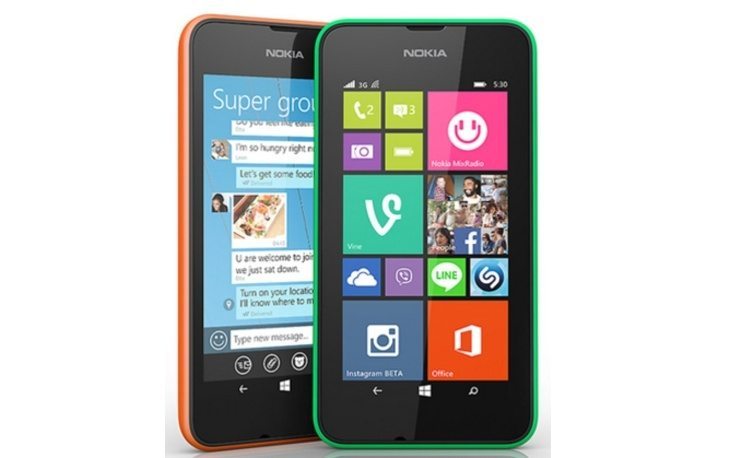 Operating System
The Redmi 1S runs Android 4.3 Jelly Bean skinned with MIUI 5.0. The Lumia 530 runs Windows Phone 8.1.
Dimensions and Weight
The Redmi phone measures 137mm x 69m x 9.9mm and weighs 158g. The Lumia handset measures 119.7mm x 62.3mm x 11.7mm, weighing in at 129g.
Price
The Redmi 1S has just been launched for India with a price tag of Rs. 6,999. However, Flipkart has the phone currently listed at Rs. 5,999. The Lumia 530 Dual SIM is on sale at the official Nokia India online store for Rs. 7,349 but can be found at a lower price depending on retailer.
It's not hard to see that as far as the specs sheet is concerned the Redmi 1S beats the Lumia 530 hands-down. The 1S benefits from a faster processor, larger display with higher resolution, more RAM and internal storage, a batter camera, and higher battery capacity. It's also the slimmer of the two handsets and all at a cheaper price.
The Nokia Lumia 530 advantage specs-wise are pretty sparse although it does have a higher level of expandable storage and is lighter. On the face of it, any choice between the two seems to be a no-brainer, unless of course you have a distinct preference for either an Android or Windows Phone device.
However, we should point out that the recent disappointing Xiaomi Mi3 saga for India has left a rather sour taste in the mouths of some potential buyers. Also looking purely at specs doesn't take into account after-sales service or build quality and that's something you might also want to consider, but on the face of it the Redmi 1S offers real value for money. To see more on the Redmi 1S head here, or for the Lumia 530 here.
If you are trying to make up your mind between these two phones we'd be really interested to hear which gets your vote. Will it be the Xiaomi Redmi 1S or the Nokia Lumia 530? We always appreciate receiving your comments.