Moto E 4G LTE Dual SIM variant could be coming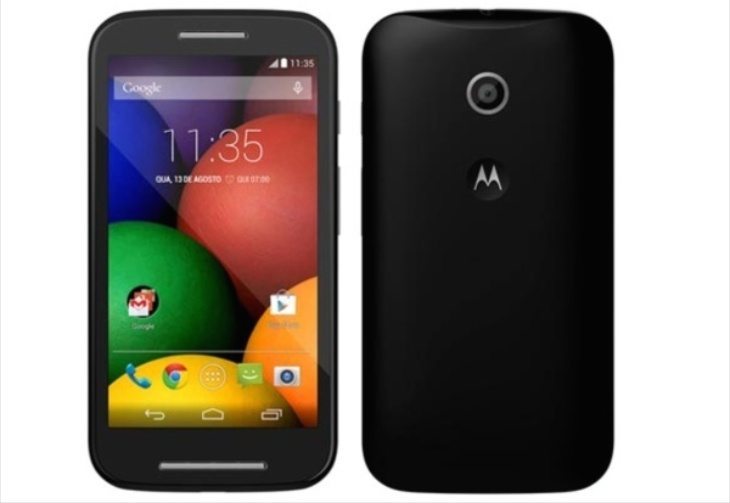 The Moto E has been a smash hit for Motorola, and now it looks as though a further model is in the pipeline. Currently the Moto E is available in either a single SIM or dual SIM model, neither of which support 4G LTE connectivity. Now a Moto E 4G LTE Dual SIM variant could be coming, according to a new listing.
The Moto E sibling, the Motorola Moto G, arrived in single SIM and dual SIM 3G models, and then in June this year Motorola added a single SIM 4G LTE version. Now it looks as thought the Moto E could go one better, with its LTE model also offering dual SIM capabilities.
A retailer in Brazil has listed a Moto E Dual 4G in Black, although it adds that it's not available yet. While this doesn't confirm that this variant is definitely coming, we can't imagine why the retailer would bother listing a device that's not actually on the way. No price is shown, hardly surprising as the phone hasn't been made official yet.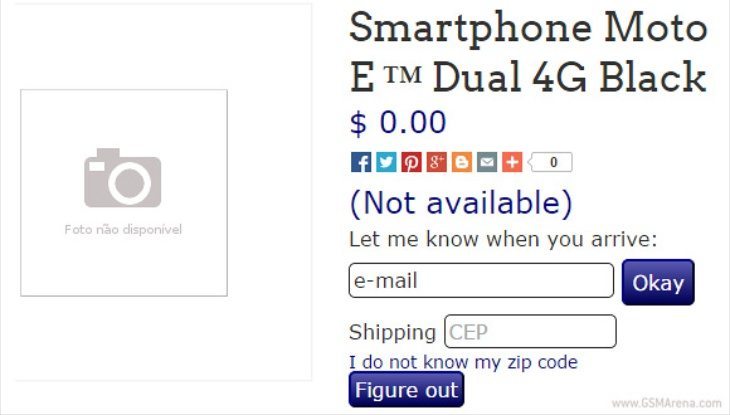 Motorola is holding a pre-IFA event tomorrow where it's anticipated that the Moto X+1 and Moto G2 smartphones will be officially unveiled. Hopefully it won't be too much longer until we hear something official about this supposed Moto E 4G LTE dual SIM phone. You can be sure we'll let you know when we hear further developments.
Would you like to see an LTE dual SIM Moto E become available? Let us know with your comments.
Source: LivrariaLogos (in Portuguese)
Via: GSMArena