Samsung Galaxy Note 4 is Official and Coming in October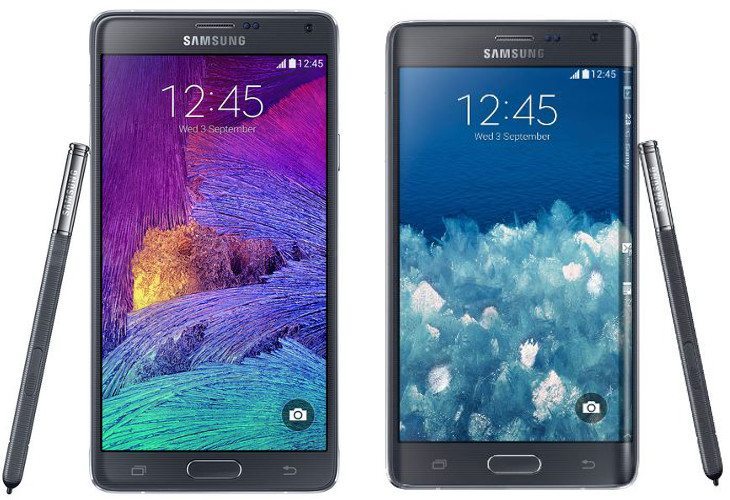 IFA 2014 is underway, and Samsung is on the stage talking up the Samsung Galaxy Note 4… well, one version of it. Yup, Sammy actually has a Note 4 variant this year with the Samsung Galaxy Note Edge, and we're going to tell you everything you need to know.
The Galaxy Note series is always a hot product, and this time around consumers will have a choice with the new Samsung Galaxy Note 4 and Galaxy Note Edge. As always, we're going to start with Samsung Galaxy Note 4 specs, and while there aren't any huge surprises in that department, it is definitely a powerful device.
The Samsung Galaxy Note 4 will have that large 5.7-inch QHD display we had all hoped for, but there will be two variants of the processor with a 2.7GHz Snapdragon 805 and the Exynos 5433 SoC which is only bound for certain (Korea) regions. The rest of the Samsung Galaxy Note 4 specs include 3GB of RAM, a 3200mAh battery and 32GB of internal storage. There is also micro SD slot that lets you kick things up to 64GB, and it's water & dust resistant like Sammy's other flagship models.
The Galaxy Note Edge specifications largely remain the same, but it's a hair smaller than the regular version of the Note 4 at 5.6-inches. It still has the same innards and sharp 2560 x 1440 Super AMOLED display, but there are a few extra pixels on the side of that edged screen. The battery clocks in at 3,000mAh, but both have Adaptive Fast Charging to help ensure you're not tethered to the wall.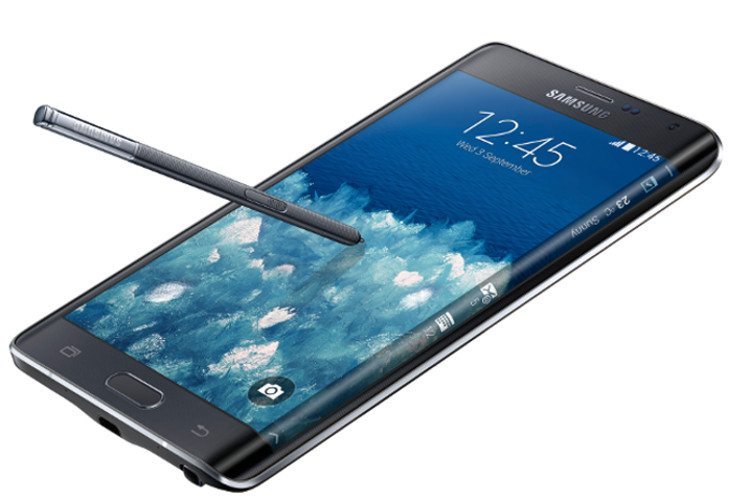 Last but not least, are the extras for the Samsung Galaxy Note 4 and Galaxy Note Edge and again, both handsets will have the same features. You can look forward to a new and improved S-Pen, a slew of Health apps, Fingerprint Scanner, UV sensor and Heart Rate Monitor. There's also a SpO2 sensor listed, but it's dependent on market. We'd be remiss if we didn't mention the killer camera combo on the Note 4 and Edge — you can expect a 16MP rear shooter with OIS to go along with a 3.7MP front-facing wide angle camera.
The Galaxy Note 4 pricing hasn't been announced, but you can expect it to arrive in October with Black, White, Pink and Gold color options. The Galaxy Note Edge will arrive sometime later in the year, and will be priced higher than the Note 4… which we have to assume carries a higher price tag than the previous model due to the QHD display.