Samsung Unpacked live blog for 2014 IFA event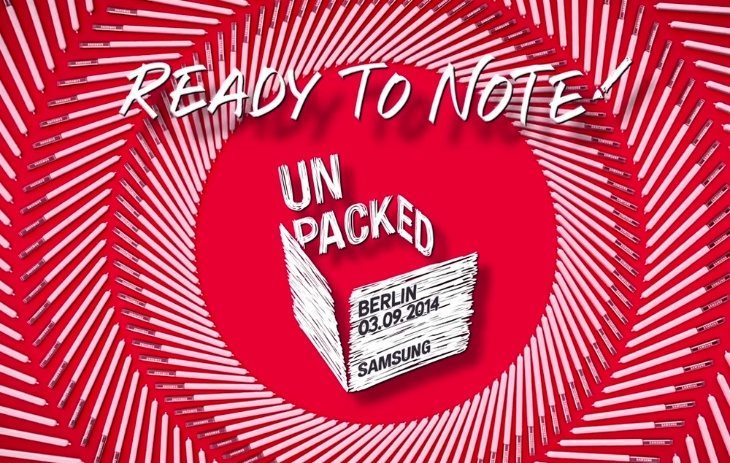 There are only a few hours to go until the Samsung Unpacked event where the Galaxy Note 4 will be made official. There is a vast amount of interest in the new phablet flagship, and smartphone enthusiasts around the world will be waiting for news. You may want to follow the proceedings and you can do so with a Samsung Unpacked live blog for the 2014 IFA event.
We've already given readers details of various world times for the launch event and also earlier today gave information about how to watch the Samsung Unpacked 2014 event live. Some may prefer a live blog though, for added interest about what's happening as things get underway. There are various Samsung Unpacked live blogs available and we have a few suggestions.
One of the best will be at Cnet here. Many of the live blogs will start before the kickoff of the actual event and at Cnet there's currently a countdown to when their blog will go live, in just under two hours in fact. Another live IFA 2014 blog is at Insidetwit.tv where you will be able to follow all of the breaking news coverage.
The Verge is also covering the Samsung IFA event live, where they say they're expecting the new Galaxy Note, a closer look at the Gear S and more. Droid-Life is another alternative and they will be offering a live stream and Galaxy Note 4 live blog. You can sign up there now for an event reminder for when it starts.
There will be other blogs available but for now our final suggestion is the PC Advisor live blog and streaming. We'll bring you news on what emerges from the Samsung event, so do check back with us from time to time. Are you eagerly waiting to see the official introduction of the Samsung Galaxy Note 4 in a few hours time?