Nokia Lumia 730 and 735 announced specs, affordable price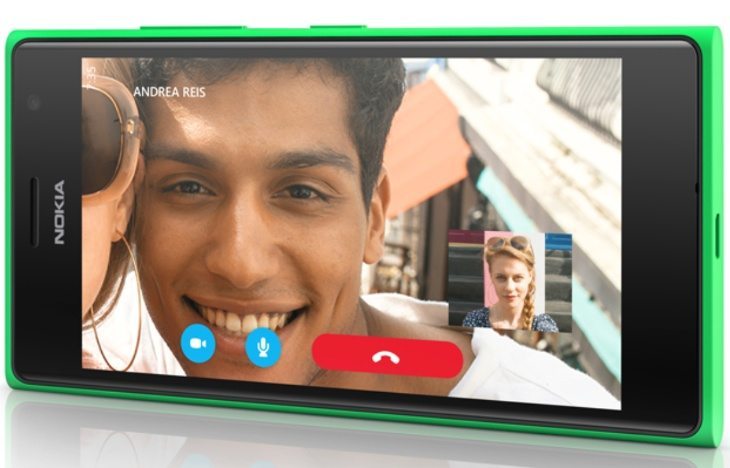 We know that many Phones Review have been eager to see the official debuts of the Nokia Lumia 730 and Lumia 735, and today is the day. These affordable phones have been formally introduced and we have information about the Nokia Lumia 730 and 735 specs and price coming right up.
Although the Lumia 730 is a low to mid-range handset, one of the selling points is a 'selfie' front-facing camera and this will be popular with many enthusiasts. The phone was just revealed at IFA Berlin, and while it won't keep up with the new top-end devices such as the Samsung Galaxy Note 4 or Sony Xperia Z3, it has plenty to appeal to the sector of the market that it's aimed at.
Key Lumia 730 specs include a 1.2GHz Qualcomm Snapdragon quad-core processor, Adreno 305 graphics, and a 4.7-inch ClearBlack OLED display with resolution of 1280 x 720 and 312 ppi. It has 1GB of RAM, and 8GB of internal storage that's expandable via microSD, a 2200 mAh battery, and it runs the Windows Phone 8.1 operating system.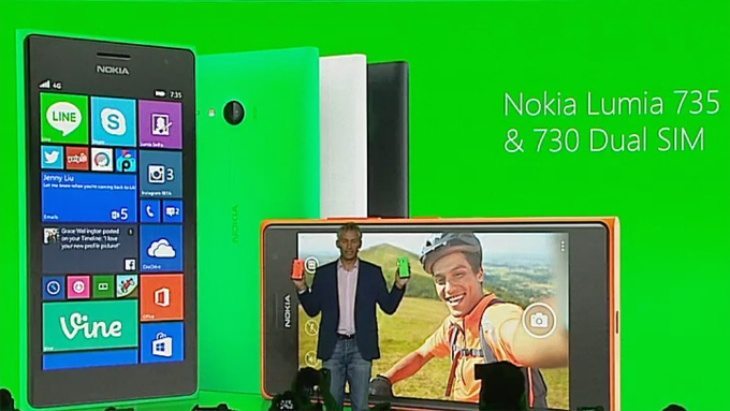 The camera arrangement consists of a 6.7-megapixel rear camera with f/1.9 lens and a 5-megapixel front-facing 'selfie' camera. The front snapper has f/2.4 22m wide-angle lens so that you can pack in those friends, and it comes with a pre-loaded selfie app for tweaking your images and making everyone look gorgeous (or just yourself)!
The Lumia 730 will release later this month and is a dual SIM phone that supports 3G with a price tag of €199. So what about the Lumia 735 I hear you cry! That's pretty simple as it's the same as the Lumia 730 except that it offers 4G LTE connectivity but is not dual SIM. The Lumia 735 is priced at €219. Buyers of either handset will also get 3 months of Skype Unlimited subscription free.
What are your initial thoughts on these two new Nokia smartphones? Will you be raiding your piggy bank to get your hands on the Nokia Lumia 730 or Lumia 735?