Moto 360 priced at $250 and available today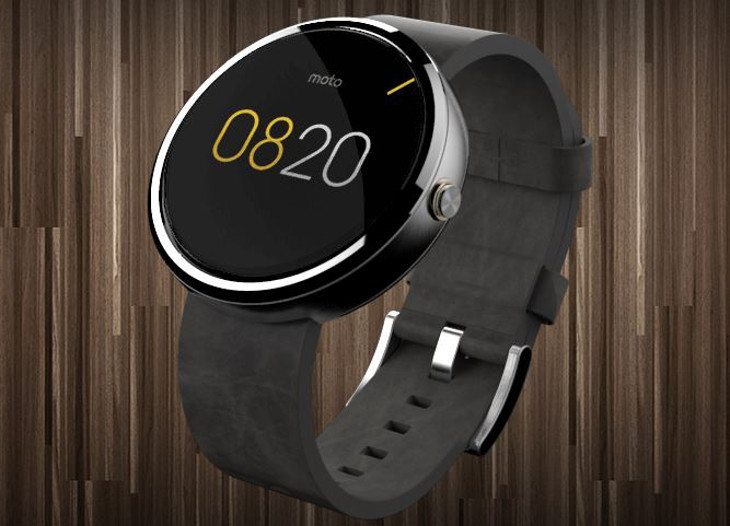 The beans were spilled on the Moto 360 some time ago, but we still had to wait for Motorola to confirm things and give us a price. This morning it all came to a head when the Moto 360 price and availability was revealed.
We aren't going to keep you waiting. The Moto 360 price is $250, just like it was rumored to be when the big Italian leak hit the web last month. It's great news for people that fell in love with the smartwatch, and it's bad news for all the other smartwatches as it's going to be hard to compete against.
The Moto 360 availability is sooner than expected as well. You can actually pick up the device right now through Motorola's official website. They may not have surprised us with the specs, but we certainly didn't expect the 360 to go on sale the same day it launches. There are currently three versions of the Moto 360 up for grabs as well. Two versions have gray stainless steel cases with a stone or grey leather band. The third model is blacked out with a black casing and leather band.
As for the Moto 360 specs, nothing has changed so you'll get a smartwatch with a 1.56-inch 320 x 290 display. There's a TI OMAP 3 chip under the Gorilla Glass, and you'll get 512MB of RAM to go along with 4GB of storage. It has wireless charging, it's waterproof, and it can help you stay in shape with a pedometer and hear rate sensor. The 360 has a 320mAh battery as well, but you're only going to get about 12 hours out of it.
The Moto 360 is still a sleek smartwatch, but things have changed a bit since the LG G Watch R has entered the scene. It's not the only round faced smartwatch around anymore, and the price may be negligible if the G Watch R is under $300 and gets better battery life. We'll just have to wait and see.
If price isn't an issue, would you rather have the Moto 360 or the LG G Watch R?