Motorola announces the new and improved 5.2-inch Moto X for $499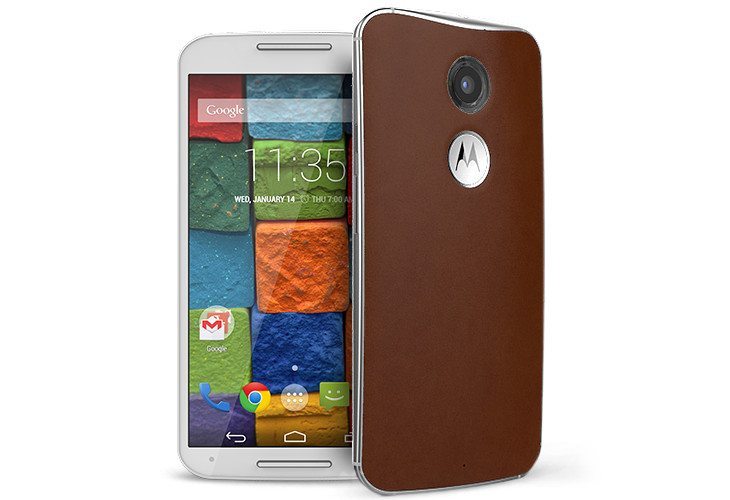 One of the companies we missed at IFA this year was Motorola as they decided to buck the trend and hold a private event — before holding an online event in the wee hours of the morning depending on your locale. Well, the cats officially out of the bag now and it's time to meet the new Moto X.
The new Moto X is exactly what we expected, but that's not a bad thing by any means considering the original was a beloved device by many. The new X is powered by the 2.5GHz Snapdragon 801 SoC, and comes with 2GB of RAM to keep things moving along. It sports a 5.2-inch 1080p display and you'll the option of choosing 16GB or 32GB of internal storage.
Selfie snappers will appreciate the 2MP front-facing camera on the new Moto X, and the 13MP rear camera is a nice little upgrade from the 10MP snapper on the original. The new handset will have all the usual bells & whistles in terms of connectivity options, and a 2,300mAh battery will keep the lights on. It will run Android 4.4.4 out of the box and Motorola promises a quick upgrade which means you'll get Android L quickly if you pick up the Moto X.
In terms of features, you're getting Moto Display which was previously known as Active Display, Moto Voice, Â Moto Actions and several other Moto-centric things. The device also uses something called "Dynamic Tuning" to help with reception and it measures 72.4 x 140.8mm x 9.97mm and weighs 144grams.
Overall, the new Moto X is a solid upgrade over its predecessor and a device well worth a look if you want a true Android experience that won't break the bank. Unlike most gadgets shown over the past few days, we actually know how much the Moto X will cost and that will be $449 sans contract or $99 bucks with a new 2-year deal. The new X will be available later this month in Europe, North America, Asia and Latin America.
Are you impressed by the new Moto X?