This iPhone 6 is turned on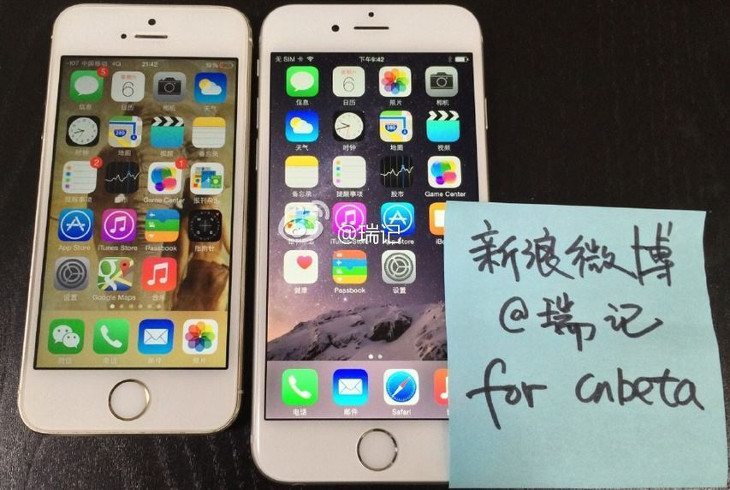 The iPhone 6 ship is leaking like a sieve at the moment, and we're only a few days out from the official unveiling. The latest leak is an interesting one as it actually shows the rumored iPhone 6 turned on, and there's a change to a familiar icon as well.
The new photo come from the Chinese site cnBeta, and they show a the new iPhone 6 turned on. A brave Weibo poster popped the photos online, and you can clearly see a larger iPhone sitting next to the iPhone 5s. The size difference is massive, and it's said we're only looking at the 4.7-inch iPhone 6. The 5.5-incher will be absolutely monstrous compared to the previous models.
The overall design of the new iPhone 6 photos line up with almost every other leak we've seen. The True Tone flash is present and accounted for, and you get a good look at the front, side and back. The most interesting thing is the Passbook icon. If you look closely, it's gotten a bit of a facelift, and a credit card looks to have been added to the icon. This means the iPhone 6 should get mobile payments, and that means you'll finally get NFC on your iPhone. It's not something we would have noticed, if the photos weren't of the iPhone 6 turned on.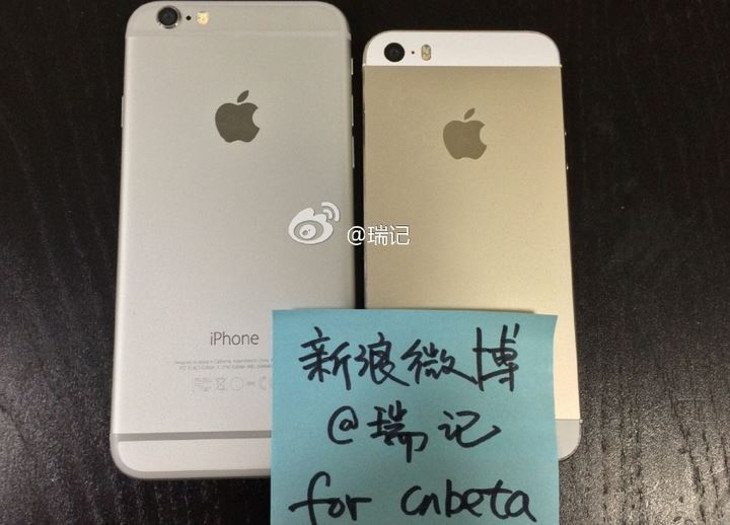 Normally, we'd say to take any iPhone rumors with a big grain of salt, but these seem to be dead on and hard to argue against at this point. We'll find out exactly what Apple has in store on September 9th, and we'll be on hand to give you the skinny as soon as Apple breaks out their new gadgets.
What do you think about the photos showing the iPhone 6 turned on?
Via -Â Macrumors