New WhatsApp features in Sept iPhone update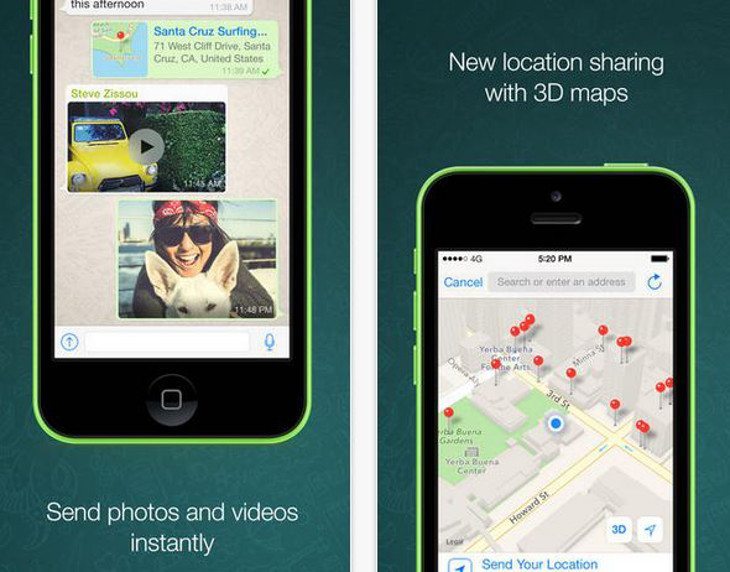 Unless you live under a rock, you've probably heard of or used WhatsApp. As with any great app, fans want new WhatsApp features, and we're pleased to say the minds behind the app have delivered with the new WhatsApp iPhone update for September.
The new WhatsApp iPhone update for September has a huge list of new and improved features. For starters, you'll now be able to select a few new Notification tones and Wallpapers. The Location feature has also gotten a bit of an upgrade as you can drag and drop pins to share your locale and support has been added for hybrid and satellite views. Not impressed with the new WhatsApp features so far? We're just getting started…
The app will now allow you to archive chats and groups which is pretty self-explanatory. The new WhatsApp iPhone update for September also gives you the ability to trim your videos a bit before you share them, and you can share your slo-mo vids if you rock an iPhone 5s. You'll get a lot of use out of the new "Fast Camera" access button as well, and you can now add captions to your favorite photos and videos for a bit of extra flair.
As mentioned, the new WhatsApp iPhone update for September is a doozy, and it's an update that's sure to please fans of the app. The Android version recently received an update as well, but it's only 2.11.3 whereas the iOS version now sitting at 2.11.9. What do you think of the new WhatsApp features, are you please or did the leave something out you'd like to see?