Clash of Clans app update imminent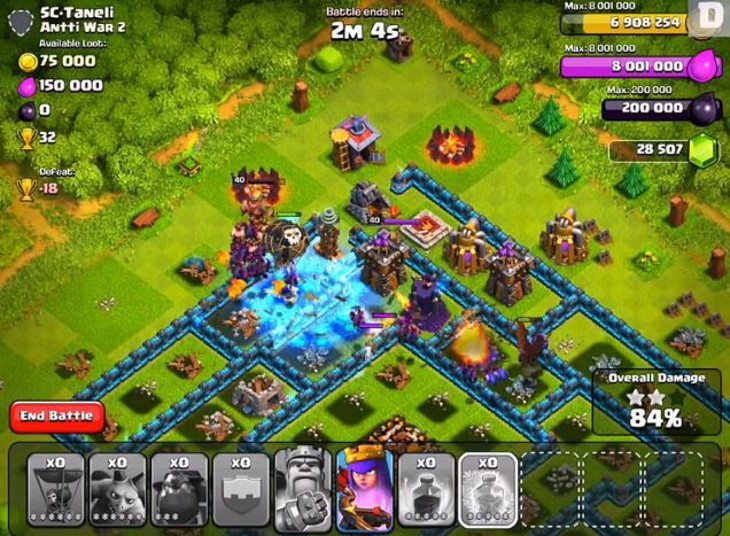 Clash of the Clans may be a bit dated with all the new releases, but, it is still one of the most popular games on the planet and has a rabid fan base. Those fans get irked when the Clash of Clans update roll out takes too long, and that's the case today although we expect a Clash of Clans app update to arrive in the very near future.
The Clash of Clans iOS update hasn't arrived, although the minds behind the game took to Twitter today to drop a teaser on the new Clash of Clans September update. A video showing Lava Hound gameplay was posted to YouTube, and while it's great to see new footage, a barrage of questions followed the tweet.
More Lava Hound gameplay by @ChiefPat for your perusal 🙂 http://t.co/JaacApA9md

– Clash of Clans (@ClashofClans) September 15, 2014
As you'd expect, fans are chomping at the bit to get their hands on the Clash of Clans September update, and soon after the tweet went live, gamers started asking when it would arrive. They may have hoped to get an answer, but Supercell has remained quiet on the matter thus far. Good things come to those who wait, but seeing new footage seems to have whipped their fans into a tizzy.
The Lava Hound is just one thing the new Clash of Clans update brings to the table, and it looks like we'll have to wait a little longer to check out the rest of the new additions. While we don't have a firm date for the Clash of Clans Android or iPhone update, you can check out the new teaser video below to see what the Lava Hound is capable of. We're not sure if the Clash of Clans app update will arrive on the iPhone or Android first, but we'll let you know as soon as it touches down in the App Stores.