Availability of iOS 8 features by country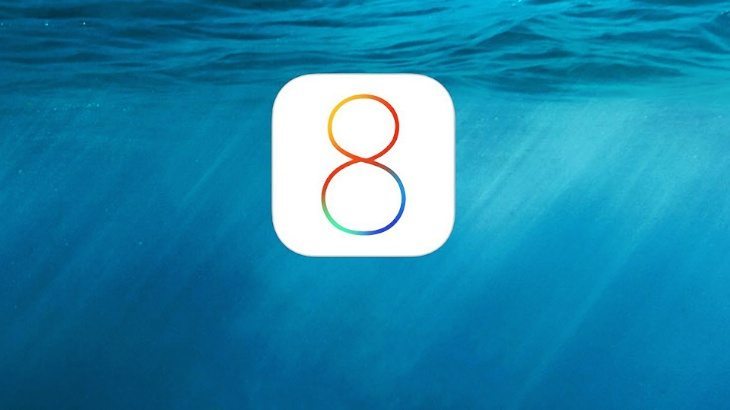 There are only a few more hours to go until we expect the public release of Apple's iOS 8 to go live. Many device owners will have itchy fingers today and be constantly reaching for their phones to see if the update is available. While we wait you might want to consider the availability of iOS 8 features by country.
iOS 8 brings many new features and changes and just a few of these include the new Health app, Family Sharing, Quick Type and third-party keyboards, and more continuity between Apple devices. You can see more about the upgrade to the operating system in some iOS reviews that we previously shared.
However, there are some users who don't realise that not all iOS 8 features will be available for every country. If you head to this Apple page you will find an iOS 8 feature availability list. Simply click on any of the features shown and their various aspects and you will be able to see if it's supported in your country.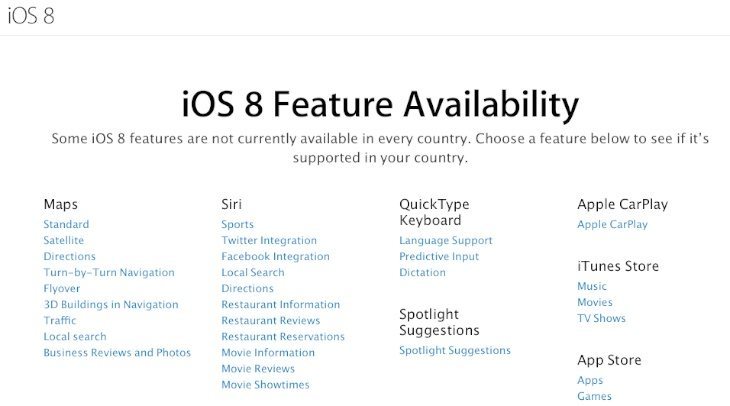 It's a really useful page so you might want to bookmark it for use over the coming days and weeks. Bear in mind that if your country isn't listed for a particular feature that doesn't mean it won't be added in future. We expect the iOS 8 release time in just a few more hours, and so you might want to get your device prepared for the download by checking our earlier article here.
Hopefully there won't be too many issues with downloading iOS 8 once it becomes available, but it's worth remembering that Apple's servers will be under a lot of pressure, at least in the first few hours. Are you waiting to check out the new features and improvements with iOS 8?