Galaxy Note 4 Carphone Warehouse UK price plans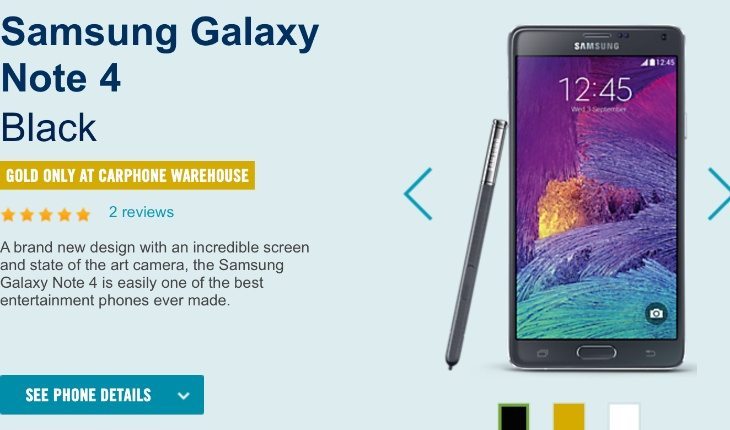 The Samsung Galaxy Note 4 will soon be releasing to world regions, after so far only being available in South Korea. We've previously brought readers news of SIM-free prices at Clove and Expansys. Now we have details of Galaxy Note 4 Carphone Warehouse contract price plans for O2, Vodafone, and EE.
Galaxy Note 4 pre-orders are now available with Carphone Warehouse, with a large variety of different tariffs available. Deliveries are expected by October 17th at this time. We'll give you details of some of the recommended tariffs for the above networks.
If you want the phone on O2 you can buy the phone for £129.99 upfront, and then monthly payments of £33 on a 2-year contract. This plan will get you unlimited texts and calls and 2GB of data monthly. Vodafone also has a plan of £129.99 upfront and then payments of £35.50 on a 2-year contract. That gets you the same as the above O2 plan but with 4GB of data instead.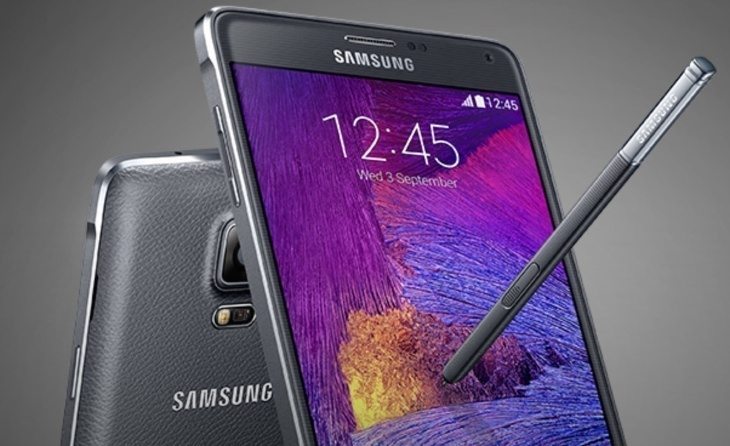 An alternative Vodafone plan lets you pay nothing upfront and then £43.50 monthly for 2 years. With this tariff you'll get unlimited texts and minutes and 4GB of data. If your network of choice is EE then one of the plans available is a £59.99 payment upfront and a two-year contract of £38.99 monthly. For that you can have unlimited texts and minutes and 4GB of data.
Another plan on EE also costs £59.99 upfront but monthly payments over 2-years are £43.99. That steps up the data to a whopping 10GB. As we said before, many other plans are available and you can check them all out at this Carphone Warehouse page. The phone is available from the giant phone retailer in black, white or gold, with the gold colour being an exclusive for Carphone Warehouse.
If you're still not sure whether this is the right phone for your needs, you might want to check out our previous Galaxy Note 4 articles here. Will you pre-order the Samsung Galaxy Note 4 from Carphone Warehouse?