Sony Xperia Z3 for T-Mobile steps up storage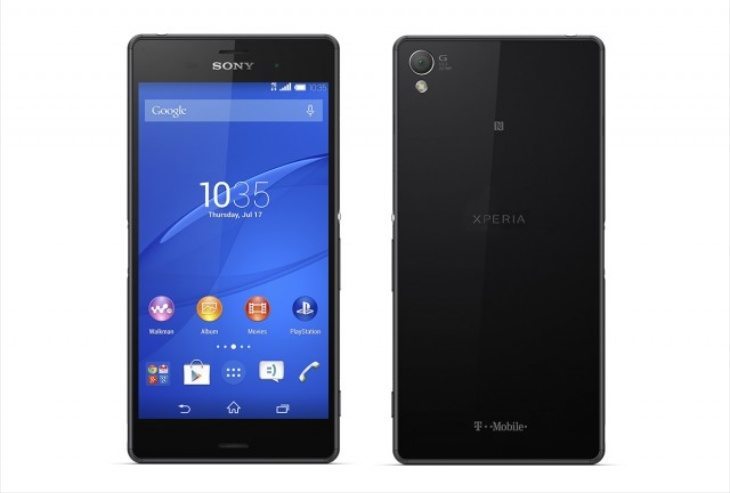 When Sony officially announced the Xperia Z3 flagship we heard that T-Mobile would also be offering a model of what will undoubtedly be a very popular smartphone. Most of us imagined that the T-Mobile US variant would have the same specs as the international Z3, but we've now heard that the Sony Xperia Z3 for T-Mobile will step up storage.
The Sony website is now showing the T-Mobile Xperia Z3, and rather than having 16GB of internal storage, this one comes with 32GB. Both variants also have a microSD slot for expansion, but potential buyers should be pleased to hear of this increased memory for the T-Mobile edition. In the press image below you can see the T -Mobile branding on the handset.
One drawback though is that although the T-Mobile version will have more storage it look as though the Z3 will only be available on the carrier in the black color option. Other buyers have been treated to copper, silver green, and white choices as well. The Z3 release date on T-Mobile hasn't been confirmed yet, but Sony is holding an event in New York on October 9, so it's likely it will be announced then.
There has been a lot of positivity for this Android flagship phone and you can find out much more about it in our many previous articles here. These include comparisons with other high-end smartphones such as the Samsung Galaxy Note 4, LG G3, iPhone 6 Plus, and new Moto X.
Are you going to pick up the Sony Xperia Z3 on T-Mobile when it becomes available? Are you happy that it will have more internal storage, or perhaps disappointed that it will only be available on the carrier in black? Let us know with your comments.
Source: Sony Mobile
Via: Xperia Blog