Motorola Droid Turbo specs and features show in manual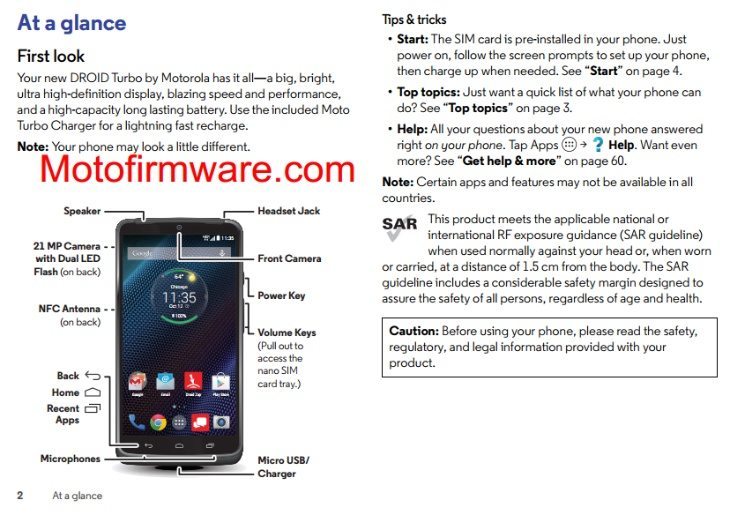 There have been some great smartphones announced over the last few weeks but some people are focused on a new Motorola Droid for Verizon. We've been bringing you developments of the upcoming phone called the Droid Turbo for some time now, and we've shared news of various leaks so far. Now some of the Motorola Droid Turbo specs and features have shown up in a quick-start manual for the device.
We expect that the Droid Turbo could be officially announced later this month, and in the last few weeks we've shown a leaked image of the device as well as giving details of a benchmark spot that showed specs. Now the early appearance of a manual for the Droid Turbo wraps things up rather nicely.
The quick-start guide confirms some of the specs that include a 5.2-inch display with Quad HD resolution of 2560 x 1440, and a 21-megapixel rear camera with dual LED flash and 2160p video recording capability. The Moto Display feature is also on board with the use of Moto Actions, while Moto Connect comes along for the ride.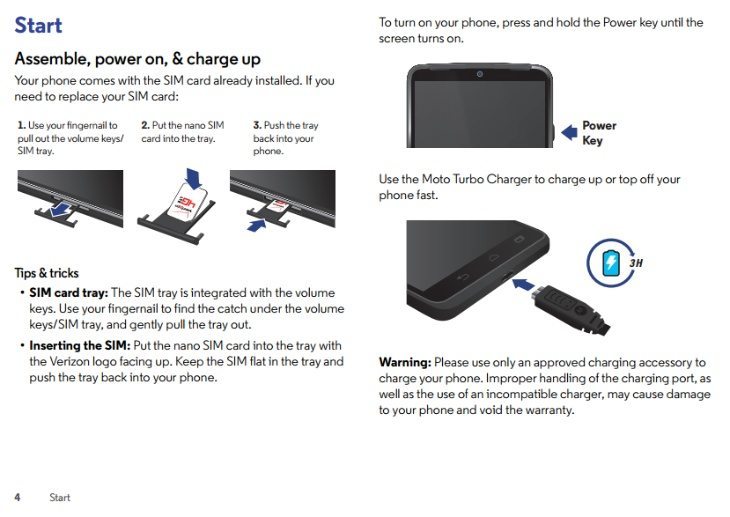 It has capacitive navigation keys and an image on page 54 of the device confirms the earlier leaked photo of the device was the real deal. The guide also shows that the volume rocker is where you'll find the nano SIM tray, and further reveals are wireless charging as well as compatibility with the Motorola turbo charger.
You can see the whole 72-pages at the Moto Firmware source below. There's a lot to see and we're sure to find out more as we peruse it in full. Are you hoping for an official launch of the Motorola Droid Turbo for Verizon soon?
Source: Moto Firmware (PDF) AND Twitter
Via: Android Police