Some Galaxy Note 4 orders being shipped early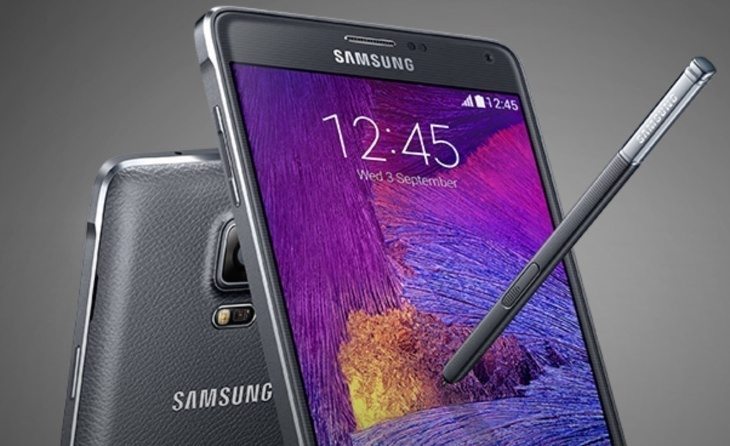 The Samsung Galaxy Note 4 release date for the US is October 17, and many are eagerly awaiting the arrival of this device. If you have pre-ordered the Note 4 and are expecting to get your phone on release day we may have some good news, as some Samsung Galaxy Note 4 orders are being shipped early.
More specifically this good news applies to some buyers of the Note 4 on T-Mobile. It's reported that some T-Mobile subscribers on checking the device order status online may be finding that the phone has already been shipped. Indeed Phone Arena has posted a screenshot showing shipping details (see below) from a reader who found out that their Note 4 is indeed on the way.
This person checked their Galaxy Note 4 order status yesterday, and the delivery method stated is 'UPS Expedited Next Day,' so it looks as though they will get their new phablet quite a few days before the expected date. There could also be many more people who have ordered the Note 4 on T-Mobile who will get this news today if they now check the online order status of the device.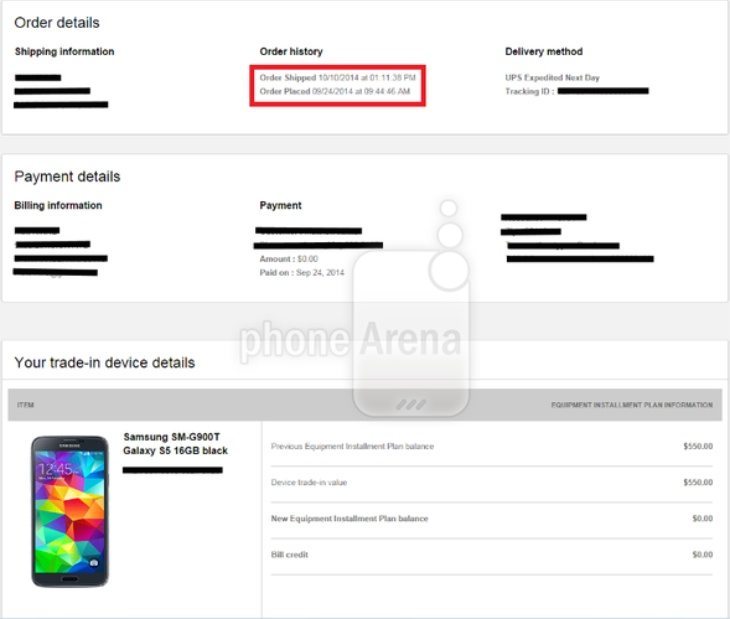 This will undoubtedly please those who are treated to the phone early, and who will be getting to grips with the device before many others. As a recap the Note 4 has a 2.7GHz Snapdragon 805 processor, a 5.7-inch Super AMOLED display with Quad HD resolution of 2560 x 1440, 3GB of RAM, and 32GB of internal storage that's expandable to 128GB via microSD.
It also has a 16-megapixel rear camera featuring optical image stabilization, a 3.7-megapixel front-facing camera, and sizeable 3220 mAh battery, and it runs the latest version of Android, 4.4.4 KitKat. If you want to check out more about the Samsung Galaxy Note 4 you might want to take a look at our previous articles here. These include comparisons with other handsets, news on accessories, a drop test and much more.
If you pre-ordered the Note 4 on T-Mobile we'd be interested to find out if your order has already been despatched? Maybe you're one of the lucky ones who will be receiving the Samsung Galaxy Note 4 a few days early? Let us have your comments.
Source: Phone Arena