Best Galaxy Note 4 cases from Otterbox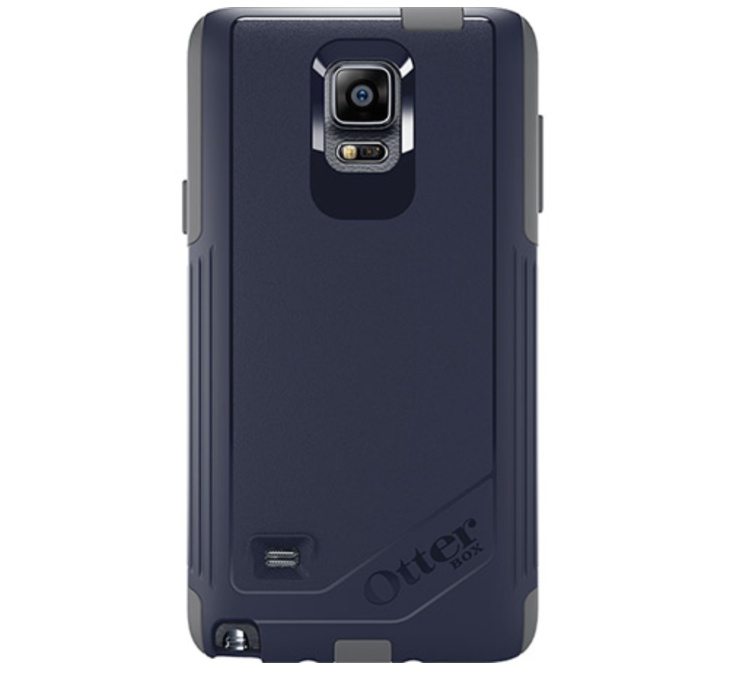 The Samsung Galaxy Note 4 is about to be unleashed to various countries across the world, and if you intend on purchasing the phablet you may want to keep it looking good with a case accessory. There will be many cases available, and today we want to tell you about some of the best Galaxy Note 4 cases from Otterbox.
Although top accessory makers have Galaxy Note 4 case accessories on the way they are not all for sale just yet, but the ones we're giving details of today are either available or 'coming soon.' For those who want something rugged we'll begin with the popular Otterbox Defender Series Galaxy Note 4 case, which can be customized with different slipcover colors and shell colors from 25 combinations.
It provides protection against bumps, shocks and drops (but not water) and is made from a two-piece polycarbonate inner shell with a build-in screen protector and a rugged outer slipcover. The Defender Note 4 case provides convenient access to speakers, microphones, cameras and flash, and features port plugs to prevent dust and debris getting into the openings. No availability date is given yet but you can register your email to receive notification when it's in stock. The price is listed at $69.90.
Another popular choice will be the Otterbox Commuter Series Galaxy Note 4 case, and this is a good option for buyers who want something a bit sleeker. Again this is customizable, with 20 color combinations on offer, and it's a 2-layer case with an inner slip cover and polycarbonate outer layer that provides protection against drops and scratches. The Commuter case also comes with a self-adhesive screen protector. This one is actually available to order right now and the price is $49.90.
If you want to see more about these cases head to this Otterbox product page. You'll find the Defender and Commuter case listed as well as the Symmetry Series. You might also like to check out our recent post about Galaxy Note 4 wallet or kickstand cases.
Will you be ordering one of these Otterbox cases for the Samsung Galaxy Note 4? If so drop us a comment to tell us what you think of it by using the box below.