iPad Air 2 and iPad mini 3 names confirmed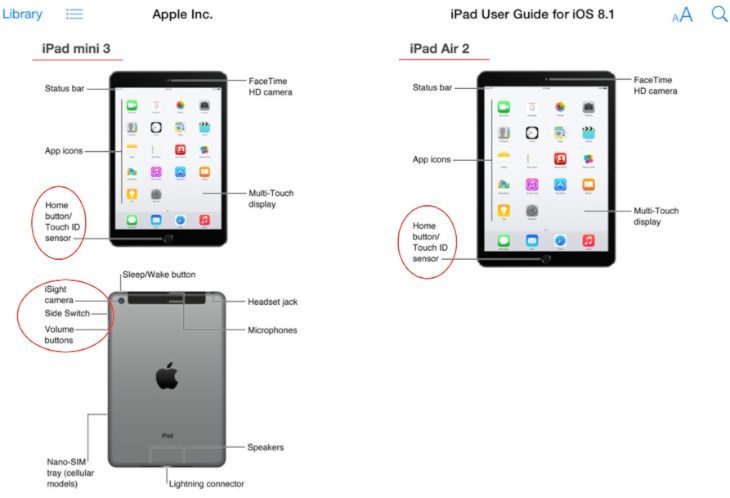 Today we'll see Apple take the wraps off new devices at an event taking place in Cupertino. We strongly expect the new iPad Air and iPad mini to be formally unveiled, and now before they are official the iPad Air 2 and iPad mini 3 names have been confirmed, albeit accidentally.
We have been referring to the two new tablets with these names for some time. The name of iPad Air 2 looked a sure thing although with Apple you never quite know. Bear in mind that the iPad mini 2 (common name) that arrived last year is actually officially titled the iPad mini with Retina display and you'll see what we mean! However, Apple is thankfully reverting to a more familiar number structure for the new smaller iPad as we now know that it will be called the iPad mini 3.
So how do we know this? These names actually appeared in an iOS 8.1 user guide for iPads as screenshots within iBooks, as shown in the image at the bottom of this story.. This not only confirmed the names but also the images show that the designs are largely unchanged from the current models. As you might expect, Apple quickly pulled these screenshots but the genie was out of the lamp.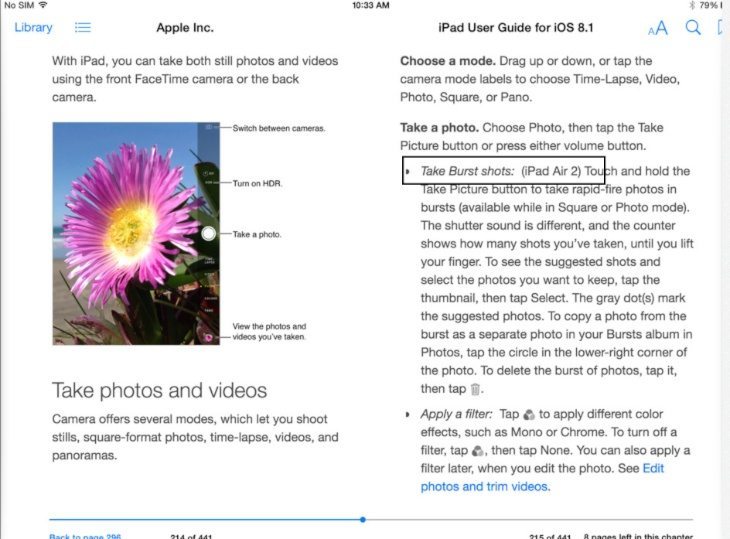 The screenshot also shows that both of the new iPads will include Touch ID as has been widely rumored for many months now. Another image (shown above) confirms that the iPad Air 2 will have Burst Mode. Apple's iOS 8.1 is currently in beta with developers, and it now seems possible that the new OS version could release today as the new tablets are announced.
The Apple event kicks off later today and at the following links you can see details of event times worldwide or live streaming so that you can watch as the developments unfold. Are you waiting to see what Apple brings to the table with the iPad Air 2 and iPad mini 3? Send your comments to let us know.
Source: 9to5Mac