Nexus 9 price for India revealed on Google Play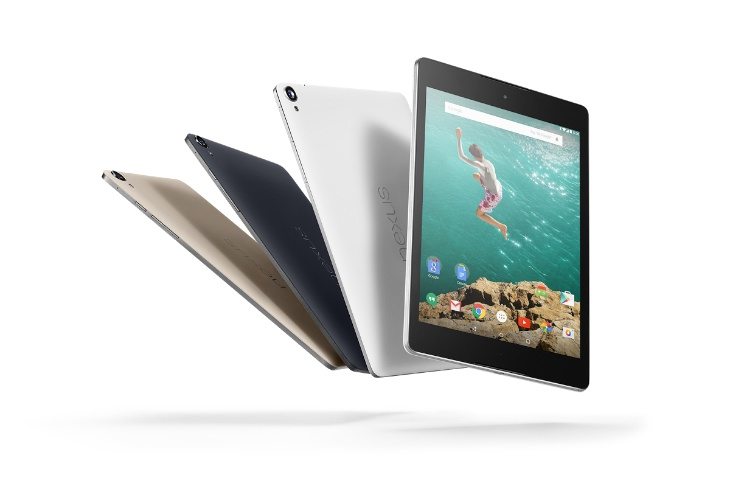 It's been a busy few days in the tablet world with the HTC Nexus 9, Apple iPad Air 2 and iPad mini 3 all being officially announced among others. The Google Nexus 9 tablet is likely to be another hit in the Nexus line and if you're one of our readers in India you may have been waiting for price news on the device. We have details of the Nexus 9 price for India as revealed on Google Play.
In our launch article on the Nexus 9 we gave specs and US pricing for the Nexus 9 tablet, and pre-orders are already available in the States. Now the Google Play Store India is showing the upcoming Nexus 9, although there's no release date yet as it's presently listed as "coming soon." The Wi-Fi only 16GB Nexus 9 is listed at Rs. 28,900, although the 32GB model isn't listed so maybe won't be released in India.
As far as the LTE version is concerned, the India Play Store shows the Nexus 9 LTE 32GB with a price tag of Rs. 44,900. A point worth noting is that the Nexus 9 is produced in three color options, Indigo Black, Sand, or Lunar White. However, the Google Play Store India only lists the black color model.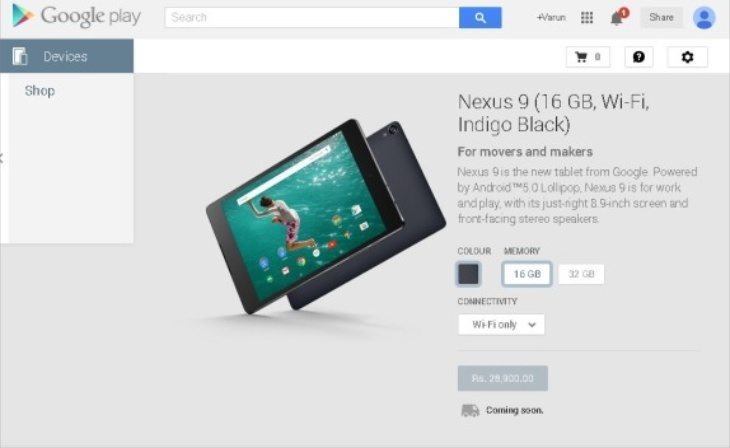 The Nexus 9 runs the new Android 5.0 Lollipop operating system and as a Nexus device will receive timely future updates, so demand is likely to be high. If you want to see more about this device you could check out a video look of the Nexus 9 that we previously shared, that gives some first impressions about the tablet.
Are you intent on purchasing the Google Nexus 9 made by HTC when it arrives for India? What are your thoughts on the price of this tablet on the Google Play Store? We always appreciate your comments.
Source: Google Play
Via: Fone Arena