Nexus 5 on Android 5.0 Lollipop vs iPhone 6 on iOS 8 review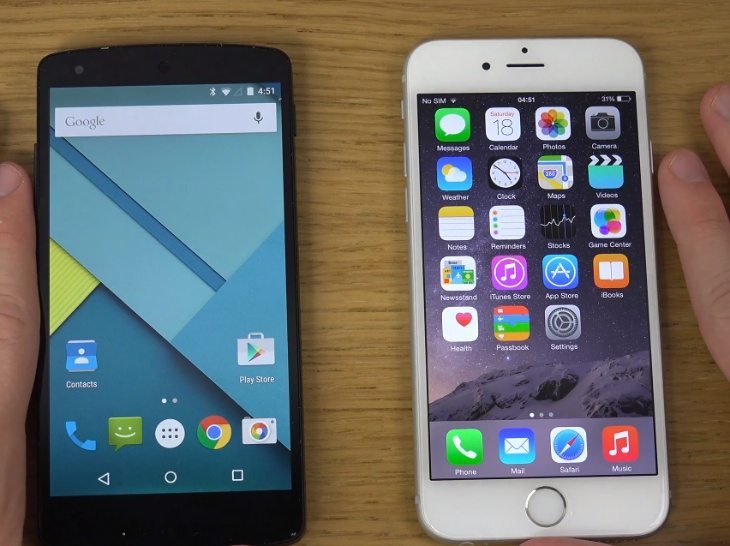 It's been a busy few days in the mobile world after Google officially announced the Nexus 6 and Nexus 9 devices and confirmed Android L as Android 5.0 Lollipop. This upgrade to the Android operating system will start rolling out in the coming weeks beginning with Nexus devices, and to say there's a lot of anticipation for it is an understatement. Today we have a video to share of a review of the Nexus 5 on Android 5.0 Lollipop vs. iPhone 6 on iOS 8.
Apple's iOS 8 released in September but hasn't been without its problems. The latest iteration is iOS 8.0.2 and iOS 8.1 is to release to the public tomorrow. We've already given some details of the new features and changes offered by Android 5.0 Lollipop, which has so far been in the hands of developers for testing.
The YouTube video below this story shows the Nexus 5 running the developer preview of Lollipop side-by-side with the iPhone 6 running iOS 8. It's 13-minutes long so it's pretty comprehensive, and it shows many of the features of the software experiences and equivalent offerings on each phone.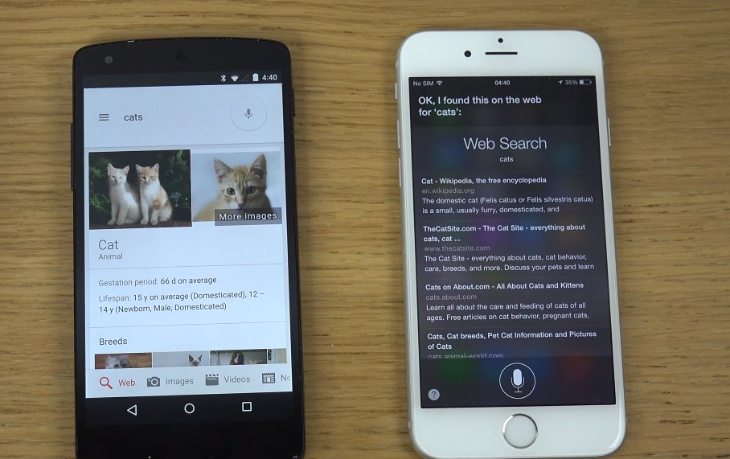 It begins with a look at Google Now on the Nexus 5 and Siri on the iPhone 6, and the review continues by discussing the fact that Apple has added widgets to iOS whereas Android device users are already used to widgets. You'll also see how the Control Center is accessed on iOS 8 and how the two-finger swipe works for quick toggles on Android.
Many other aspects are also covered including the new Material Design for the Android UI, Settings, multitasking, the boot-down screens, app experience (including the camera apps), browser experience, and much more. The video offers a good look at how the Android and iOS experiences compare, something that could be really useful to those who may be considering switching platforms.
Of course the new Nexus 6 smartphone and Nexus 9 tablet that will soon release will both be running Android 5.0 Lollipop out of the box, while the iPhone and iPhone 6 both come running iOS 8. When you've viewed the review of Android 5.0 Lollipop vs. iOS 8 on the Nexus 5 and iPhone 6 respectively, we'd like to hear your thoughts.
Are you a diehard fan of either the Android or iOS operating platforms? Taking a look at the latest operating system upgrades for each in the form of Android 5.0 Lollipop and iOS 8, are you tempted to switch from an Android to iOS phone or vice versa? Drop us your comments in the box below.