DraftKings App Review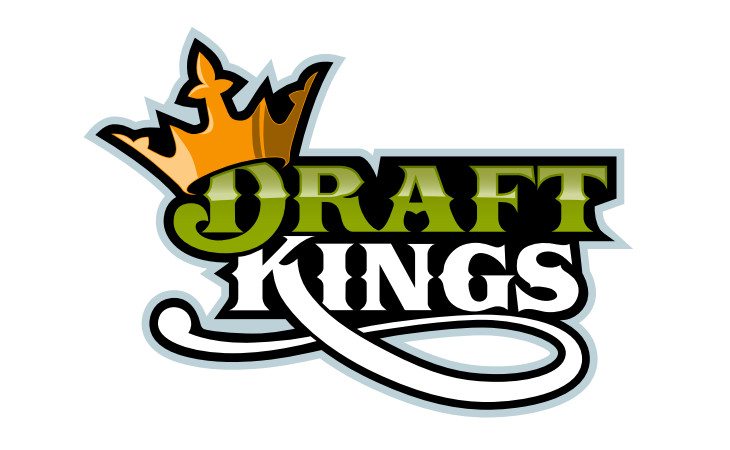 Fantasy Football season is nearing its halfway point, and if you're into daily games, you probably have played on DraftKings. Unbeknownst to many, there is an official DraftKings app, and after spending half the season using it, we're here to give you our DraftKings app review.
Before we get into the DraftKings app, here's the skinny on "Daily" fantasy sports. Instead of managing one team all season long, you get to pick a new team (or several) each week using a Salary Cap. Players prices rise depending on how they're doing, and to win you simply need to put together a higher scoring game than your opponents. Easier said than done, but this isn't a DraftKings strategy article, so we're going to take a look at the app.
The DraftKings app is broken down into four sections with Lobby, My Lineups, My Contests, and Home. Â Lineups gives you a look at all your live and upcoming lineups along with your completed ones. You can set new lineups to use in future contests as well or alter an existing lineup. The My Contests tab gives you a quick look at live and upcoming games along with your history. It offers up the same functionality as lineups, but it's more in-depth and you can check tourney info, standings, payouts, etc…
The Home section of the DraftKings app gives you your balance, lets you make a deposit, and gives you a general overview of your account. The lobby is where you actually get into games, and all the major in-season sports are represented. At the moment, that includes the NFL, NHL, PGA, Soccer, College Football, the NBA. Once you select a sport, the DraftKings app lets you filter the results in several different ways to find the perfect contest.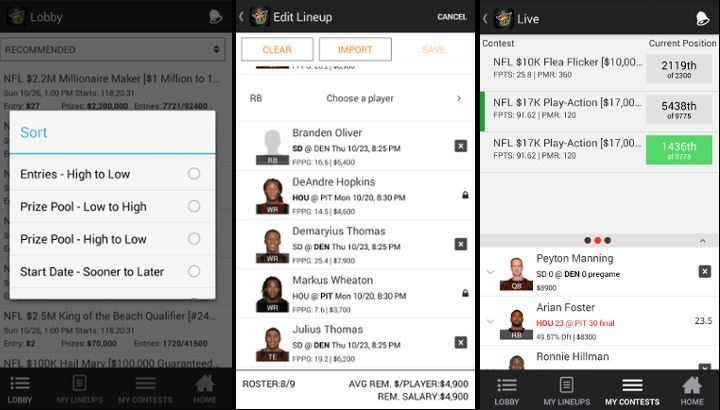 The DraftKings app for Android has not been available for long, and I've already had a slew of updates come through. That's a good thing as it shows the dev's are on the ball, and ensures the app should always get timely updates as long as the fantasy sports biz is booming. As for the app, I feel like the lobby system could be a little easier to navigate, but the DraftKings app as a whole is very, very solid.
If you've been on the fence about DK as you want to be able to play fantasy on the go, have no fear as the DraftKings app can keep you connected. The app isn't available from the Play Store as it's a "gambling" app, but you can get it from the official DraftKings website. It's also available for iOS straight from the App Store.