iOS 8.1 update brings fixes but some problems continue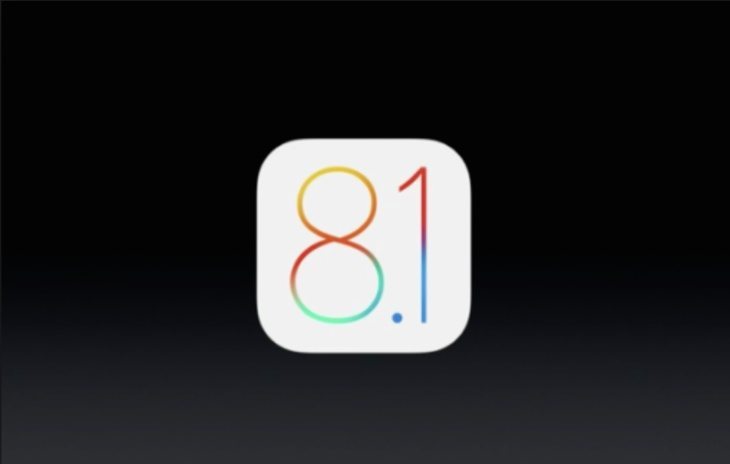 Apple finally released iOS 8.1 yesterday and millions of iPhone and iPad users have already updated their devices. We say 'finally' because many were eagerly awaiting problems from iOS 8.0 through iOS 8.0.2 to be resolved with the latest update. Although the iOS 8.1 update has brought issue fixes, some problems still continue.
We've been regularly reporting on problems with Apple's mobile operating system since the release of iOS 8 last month and have been inundated with comments and emails from readers. At the weekend we discussed the many difficulties that some people were still having with their devices and hoped that at least a few of these would be fixed with the release of iOS 8.1.
The list of issues has been long and varied, but includes problems with Bluetooth, WiFi, cellular connectivity, battery drain, random crashes and freezing, and more. In our release countdown yesterday we talked about some of the improvements that iOS 8.1 was bringing, but said that many people were more concerned with bug fixes for ongoing problems.
You can see details of the full iOS 8.1 changelog here, and when we took a look we were pleased to see numerous problems being addressed with fixes, including for Bluetooth and Wi-Fi. Therefore we were pretty hopeful that some of the problems would soon be over. However, we have several Apple devices in our office and have updated them all. Our iPad mini is still extremely slow to the point of being virtually useless, while the iPhone 5S is still suffering extreme battery drain. Meanwhile the iPad Air and iPhone 6 seem to be running smoothly so far.

It's clear that others are also still having problems since updating to iOS 8.1. For instance one reader in the last few hours has commented, "Was hoping against hope that 8.1 would bring back wifi on my 4s, but no. Not impressed with Apple's response at the store – claiming it's a fault on the phone and nothing to do with the OS upgrades. Seriously? How can they expect me to purchase a new iPhone with that kind of customer service." Another reader wrote, "Nope wifi is still laggy here, hasn't crashed yet like I was experiencing but still not 100%." Yet another commented, "iPhone battery drain problems with 8.1. It was ok with 8.0."
We also received this comment among many more, "Updated this morning on iPad II with cellular modem and T-Mobile service. WiFi still works but cellular only shows "No Service" in Texas and Florida locations, so far." As well as this we've been taking a look at Apple Support Communities pages, and various threads have been established about iOS 8.1 problems with comments such as this, "Hi, big problems with bluetooth even with iOS 8.1….i'm really tired," and this, "Was having problems with random dashboard reboots ever since 8.02. I thought that 8.1 would not only solve that problem and give me full control of my new iPhone 6 plus but give me a hand held I could show off. I just updated to iOS 8.1 and I can't stop it from rebooting. It is in a continuous state of reboot. I never see my desktop only the Apple logo. Crap!"
While it's evident that some device users are still having problems now that they have updated to iOS 8.1, this won't be the case for everyone. We anticipate that at least some readers will have seen improvements with the latest update, but it's obvious that others are still encountering issues. It would be good to hear from readers about this to get a wider picture of ongoing problems, and as sometimes happens, fresh issues that have arisen with the new update.
Were you having problems with your iPhone or iPad on iOS 8.0.2, and if so have those issues been resolved since updating to iOS 8.1? Maybe you're still having difficulties with your device on iOS 8.1 or have noticed a new problem? Please do send us your comments about this, and also let us know which device you are using.