Moto G 2nd gen vs. Galaxy Core 2 India price and specs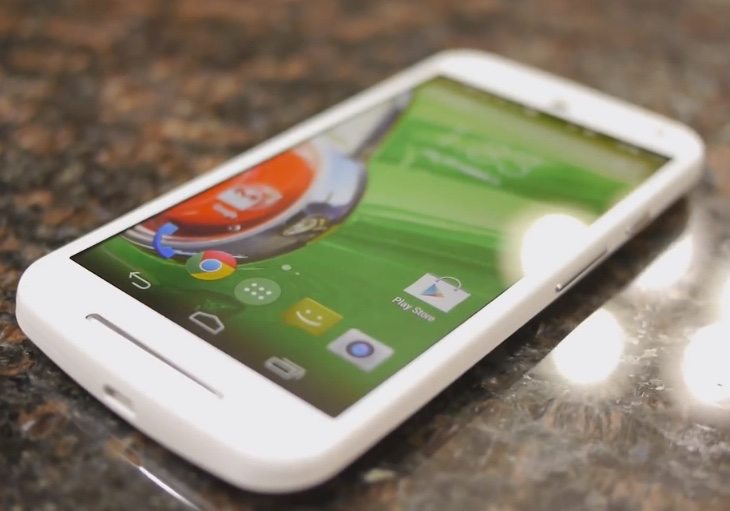 If you want a dual SIM smartphone in India you're spoilt for choice, and Motorola and Samsung devices are among the most popular. Motorola recently released the new Moto G (2014) and Samsung introduced the Galaxy Core 2 back in the summer. These are in a similar price bracket, so today we're looking at the Moto G 2nd gen vs. Galaxy Core 2 India price and specs.
These are both Android KitKat dual SIM smartphones and although design and build preference will also come into any decision between them, a lot of it could be decided by specs. We'll highlight the main specs of each so that you can see how they compare and what they have to offer.
Processors
The Moto G 2nd generation has a 1.2GHz Snapdragon 400 quad-core processor and Adreno 305 graphics. The Galaxy Core 2 (Core II) has a 1.2GHz quad-core processor, though the chip and GPU have not been specified.
Display
The new Moto G has a 5-inch IPS LCD display with resolution of 1280 x 720 and 294 ppi. The Galaxy Core 2 has a 4.5-inch TFT display with 800 x 480 resolution resulting in 207 ppi.
RAM and Storage
There's 1GB of RAM and 8 or 16GB of internal storage that's expandable to 32GB via microSD for the Moto G. The Galaxy Core 2 has 768MB of RAM and 4GB of internal storage, expandable to 64GB.
Camera set-up
The Moto G has an 8-megapixel rear camera with autofocus, LED flash, and 720p video capture, as well as a 2-megapixel front-facing camera. The Galaxy Core 2 has a 5-megapixel rear camera with autofocus, LED flash and 480p video capture, and a VGA front-facing camera.
Battery
The Motorola phone has a non-removable 2070 mAh battery while the Samsung handset has a removable 2000 mAh battery.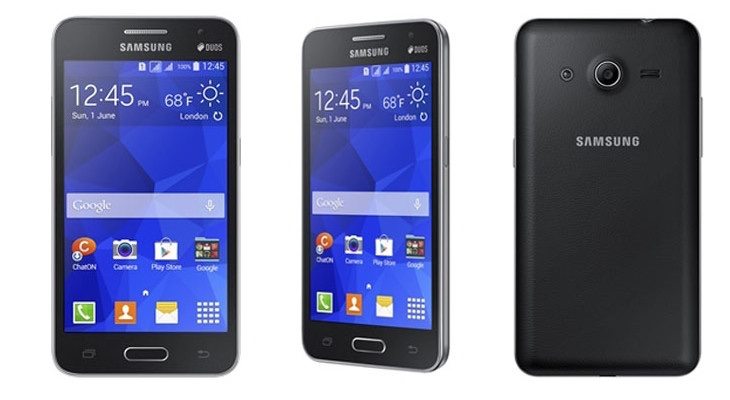 Connectivity
Both handsets support 3G, WiFi 802.11 b/g/n, Bluetooth 4.0, GPRS, EDGE, and microUSB 2.0.
Operating System
The Moto G 2nd gen runs Android 4.4.4 KitKat that will be upgradable to Android 5.0 Lollipop. The Galaxy Core 2 runs Android 4.4.2 KitKat.
Dimensions and Weight
The Moto G measures 141.5mm x 70.7mm x 11mm and weighs 149g. The Galaxy Core 2 measures 130.3mm x 68mm x 9.8mm and weighs in at 138g.
Price
The Moto G 2nd Gen Dual SIM handset launched in India at Rs. 12,999 for the 16GB version. The Galaxy Core 2 launched at Rs. 11,900. However, the Galaxy Core 2 has come down in price and we've seen it for sale at around Rs. 8,000.
Taking the specs of each into account, the Moto G 2nd gen does have some clear advantages over the Galaxy Core 2. For instance it has a larger display with higher resolution, more RAM, higher internal storage, and better camera capabilities. There's not too much difference in battery capacity but the Moto G also runs a later version of Android.
On the other hand the Galaxy Core 2 is a bit cheaper, has a higher level of expandable storage, and the benefit of a removable battery. It's also the slimmer and lighter of the two handsets. Therefore potential buyers should concentrate on the factors that are most important to them.
When you've had time to absorb the information on these two smartphones we'd like to hear your verdict. Are you more likely to purchase the Motorola Moto G 2nd gen or the Samsung Galaxy Core 2. We always appreciate receiving your comments.